Our journey to zero net emissions
Linfox's new Queensland home has achieved a 5 Star Green Star Design rating and is targeting a 5 Star Green Star

As Built

rating.
Linfox continues to strive for zero net emissions through energy efficiency and waste reduction initiatives.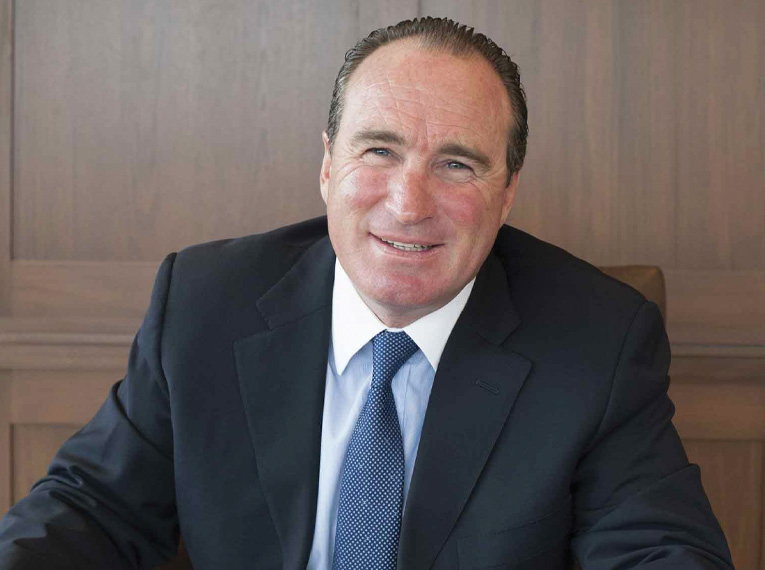 Peter Fox
Executive Chairman
Our new multiuser warehouse in Willawong in Queensland, to go live in mid-August, achieved a 5 Star Green Star design rating from the Green Building Council of Australia and will be the benchmark for future Linfox Logistics property builds.
The Linfox Logistics-owned and built site features the largest solar panel installation in the Linfox property portfolio at present. We are aiming to increase this to 600 kilowatts in the future.
The site also features electric vehicle and automated guided vehicle facilities, smart LED lighting and water recycling with rainwater harvesting systems.
The project avoided 130 tonnes of CO₂ emissions by using 31,200 tonnes of quality-tested and approved sustainable materials.
Linfox's new Queensland home is targeting a 5 Star Green Star – Design & As Built rating.
The expandable solar system will ultimately provide clean energy to the site, including chilled storage and a future electric vehicle fleet, in a closed-loop renewable energy system. According to Sustainability Victoria, effective office waste management can reduce landfill waste by up to 90 per cent.
In Australia and New Zealand, our GreenFox team began an ambitious waste management program to reduce Linfox's contribution to landfill, completing waste surveys to understand current site practices. The biggest hurdles to improved onsite waste management are knowing how to segregate waste and the perception that waste management is time consuming. Behavioural change can be uncomfortable and takes time. GreenFox is educating employees on identifying recyclable waste and disposing of specialist items like batteries.
As everything that goes into under-desk bins ends up in landfill, we have removed them at our Melbourne head office, with a view to extending the program to other sites. Individual bins were replaced by large waste stations incorporating recycling and landfill bins in open spaces, kitchens and tearooms. Early feedback shows the change is encouraging people to recycle their waste, be mindful of waste generation and inspiring reusable options.
At Linfox, trucks are our passion. Every second year, I visit the IAA Commercial Vehicle exhibition in Hanover, Germany to discover the latest vehicle technology. Our fleet investment demonstrates our long-term commitment to operating the newest, safest and most environmentally friendly fleet on the road. Soon, we will welcome the new Mercedes-Benz Actros to our Australian and New Zealand operations.
Individual bins in Linfox's Melbourne's head office have been removed in favour of large waste stations in kitchens and tearooms.
Our fleet investment demonstrates our long-term commitment to operating the newest, safest and most environmentally friendly fleet on the road. Soon, we will welcome the new Mercedes-Benz Actros to our Australian and New Zealand operations.
The semi-automated vehicle is capable of automated braking, acceleration and steering. It comes with the latest safety and sustainability technology as standard, with one key differentiator – a 'MirrorCam' camera system replaces the conventional rear-view mirrors.
The rear-view cameras are mounted on the vehicles' roof and are connected to displays located inside the cabin. The camera gives the driver an unobstructed view, as opposed to traditional rear-view mirrors which can cover areas surrounding the windscreen.
Drivers don't need to look as far to their right or left to see rear traffic and the cameras swivel the camera image toward the inside of the bend when taking corners, so the driver can always see the end of the rear trailer. We recognise that adapting to this positive change will take some getting used to, so drivers will be fully inducted into the vehicle prior to use.
The Linfox Leader program (taken prior to COVID-19)
Linfox is committed to growing our people.
This year, Linfox Logistics ANZ launched The Linfox Leader to build capability in understanding and managing oneself, the business and leading others. Delivered as workshops, leaders apply the tools and techniques to the workplace and reflect on the outcomes. Early participants report that the course has 'challenged thinking', 'helped create a culture of feedback' and 'enabled more trust through delegation'.
Over to Asia, Linfox International Group (LIG) formed a new partnership with Burapha Agro-Forestry, further expanding our operations in the Mekong Delta region. A Lao Swedish company, Burapha Agro-Forestry manufactures sustainable wood products, with its own sawmill, processing facilities and plantations. LIG will provide mechanical harvesting equipment – the first of its kind for the customer - and a safer, more productive alternative to hand harvesting. A specialised fleet will also carry out haulage and management logistics for the warehouse and log yard.
The COVID-19 crisis continues to be deeply concerning to me and my family. As an essential service operating in 10 countries, millions of people rely on us to ensure ready access to food, pharmaceuticals and fuel. It is a significant responsibility that was not lost on our people as they worked within the limits of tight government and internal protocols to ensure continued movement of goods and the safety of our people and the community. Throughout the pandemic, we have strived to lead with Linfox's long-held values of Loyalty, Integrity, Fairness and Trust. Our values guide us in times of uncertainty and our commitment to safety remains paramount. I extend my sincere thanks to our people for their commitment and teamwork during this time. Peter Fox Executive Chairman
The Linfox LIFT values hold strong as teams across 10 countries keep essential goods moving during the COVID crisis.