Adopt automation at any size
Many have written about the impact Industry 4.0 (I4.0) will have on warehousing and distribution and why companies should embrace this fourth industrial revolution. But it isn't just for large operations. Many of the benefits of I4.0 will also extend to small operations.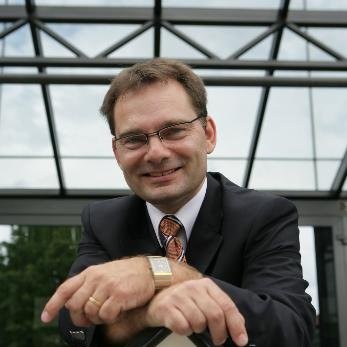 Francis Meier,
Managing Director Swisslog Pty Ltd.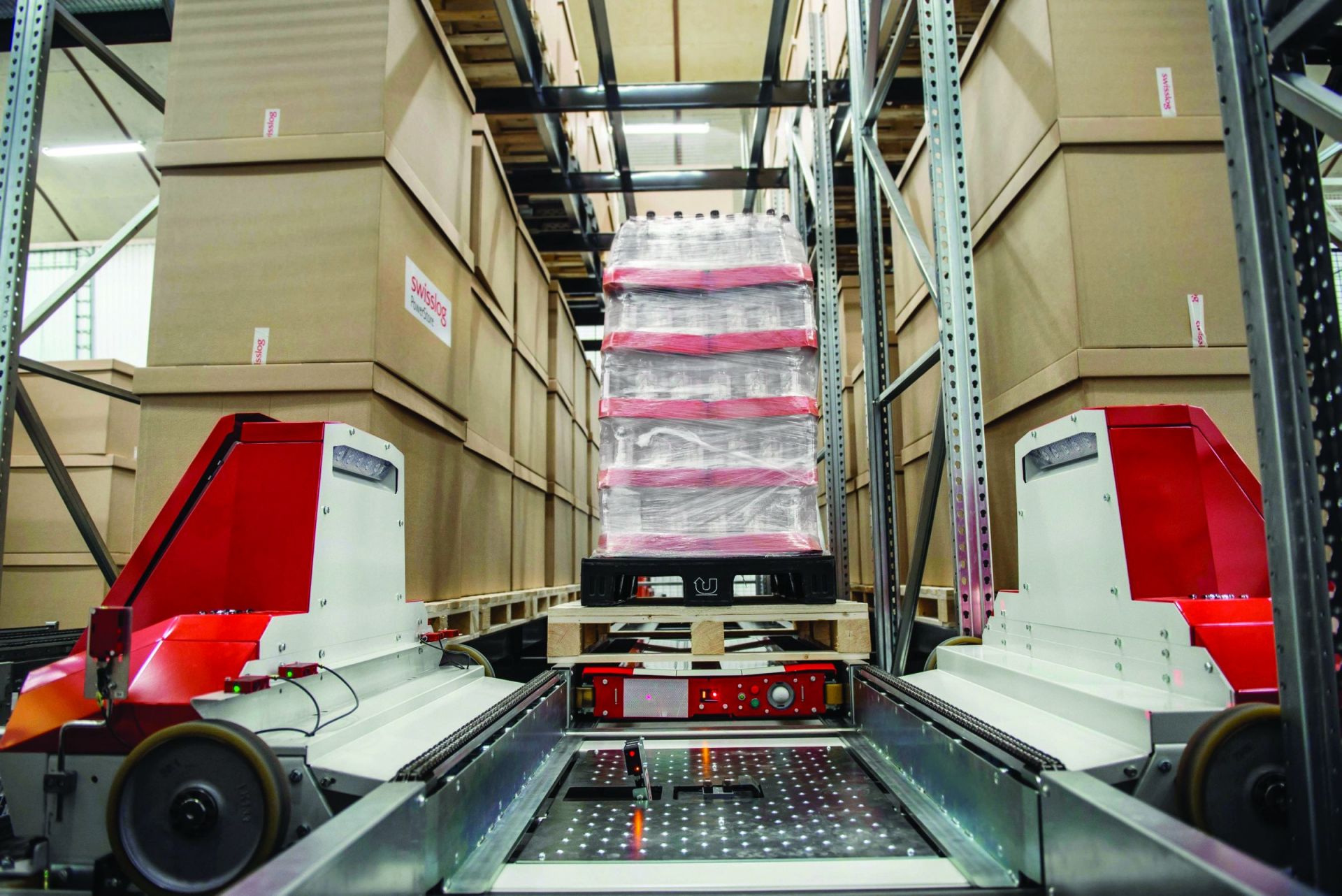 PowerStore compact pallet shuttle systems can substantially increase warehouse storage
I4.0 includes technologies like the Internet of Things (machines talking to machines), big data, artificial intelligence, machine learning, as well as collaborative robotics. There are five very strong reasons why they will make automation a worthwhile investment for even smaller operations.
1. Using I4.0 principles in warehouses today
Traditionally, automated material handling systems required a significant amount of project specific engineering, control coding and software. Now, newer technologies use smart data and use it in a smart way, significantly reducing the cost and risk while taking performance to a new level.
PowerStore, for example, is an industry leading development suitable for the Australasian market, particularly customers in the fastmoving consumer goods and food and beverage industries.
PowerStore permits multi-depth pallet storage, can store mixed SKU pallets in a single aisle, is modular and allows picking and access from either side of a row of pallets. This technology can be tailored to warehouses of all shapes and sizes, even those with low ceilings, brown or greenfield sites.
The introduction of PowerStore can see up to 50 per cent more pallets stored in the same amount of space. It uses I4.0 principles to deliver high density without sacrificing high throughput. We are working together with customers to deliver such innovations that are shaping the future.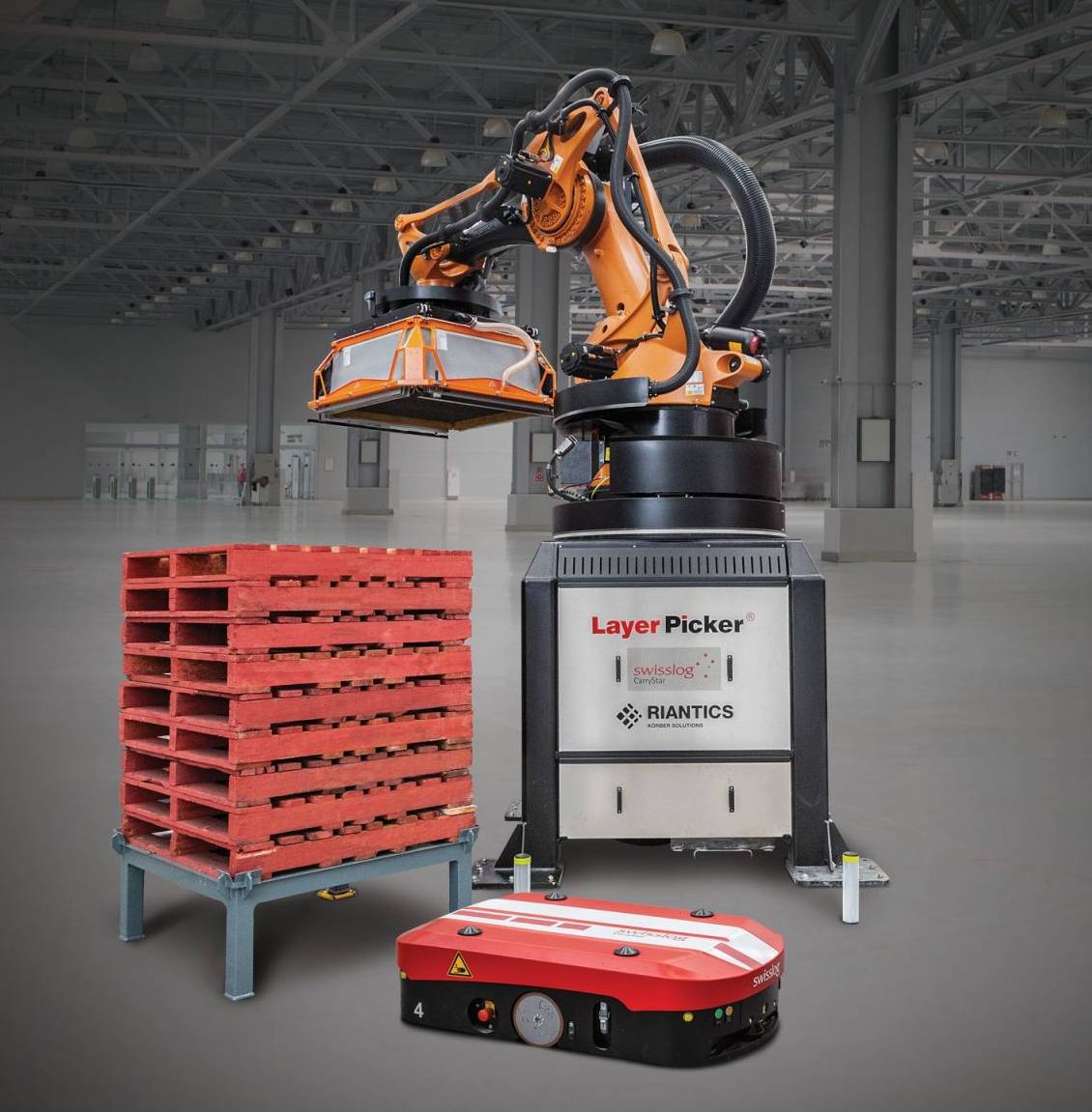 The CarryStar automated case layer picking system - developed in Australia.
2.Technology is now far more modular
Many operations plan to grow, sometimes very quickly via organic growth and or through consolidation of operations. This means any automation solution will need to be flexible to support go-live volumes, but with the ability to scale simply, cost effectively and at relative speed.
Such an area of technology is a modular case layer, keg or stack picking robot solution called CarryStar. An Australian innovation, CarryStar is so named because pallets are arranged around a robot in a circle or star formation. This frees the picking operation and floor space from traditional conveyors, as picking locations are served by robotic pallet carriers (CarryStar units).
It is ideal for layer picking fast moving, grocery, food or drinks products and crate stack picking product lines like milk or heavy items such as kegs.
In the future Swisslog envisages this technology could apply to many other heavier, awkward product lines such as tyres, car batteries or large container products such as paints and produce crates for retailers. Expanding for the future is as easy as adding more CarryStar units, with subsequent growth being met with additional robots.
Picking large quantities of heavy cases is hard work. The CarryStar solution delivers consistent performance, fits into an existing facility and makes a big impact on health, safety and working conditions for staff. 
The latest robotic picking systems work collaboratively with warehouseteams to get thebest of both traditional and automated worlds.
Changes in distribution patterns can be delivered with the latest in compact, high throughput systems.
3. Smart systems can adapt to manual warehouses
Most warehouses, certainly small ones, have been designed to operate manually. They have rows of shelving and people with trolleys walking through them to collect orders. Until recently, implementing automation would require these processes to be completely replaced.
Using I4.0 and the latest automated systems such as robots means that in the future, most of these arduous tasks can be integrated like never before.
ItemPiQ small parts picking robots represents another innovation that works 24/7 at the pick face and adds value to a company's 'automation armoury'.
These ItemPiQ systems are ideal because they are modular, easily expanded and their vision systems adapt so well to different products.
They work collaboratively with people in the warehouse for the best of both traditional and automated worlds.
Clever details include a vision system that can take a photo of the bin they are picking from, enabling confirmatory cycle counting for a a safer working environment and greater service to our customer and their customers.
4. Smart distribution networks will help to keep warehouses small
Smarter use of information means organisations can base deliveries on smaller quantities, picked and delivered faster and with improved service. Same day delivery is an increasing expectation and offered by many companies in larger population areas.
By default, this requires products to be stored close to consumers in areas where there is often little space, and operations must be highly responsive.
AutoStore is a solution for small item picking, using robot carriers on a grid that reaches down and retrieves bins then transports them to pick stations. Here, items can be quickly picked and replenished then the bin returned to storage.
Due to the ever-evolving nature of automation technology and AutoStore, new 'black' robots have been introduced that have created even bigger opportunities widening the 'sweet spot' for this technology. Using lithium batteries, black robots operate for longer between charges and move at higher speeds, making them perfect for high throughput operations and for high density environments.
5. Quickly leapfrogging the competition
Automation has always been synonymous with speed and efficiency. With the abovementioned I4.0 developments, a warehouse can be scaled quickly, keeping all the advantages while growing and adapting.
With developments in modular, adaptive and affordable automation, this technology can help new entrepreneurial companies leapfrog larger competition.
Future focus
These observations show that the real growth in warehouse automation will not only be with traditional, large systems. While those will always exist and become infinitely smarter, there are many more warehouses that have historically been too small to automate.
The ever-changing nature of technology has allowed elements such as highdensity storage, item and carton layer picking to be applied in affordable, modular solutions.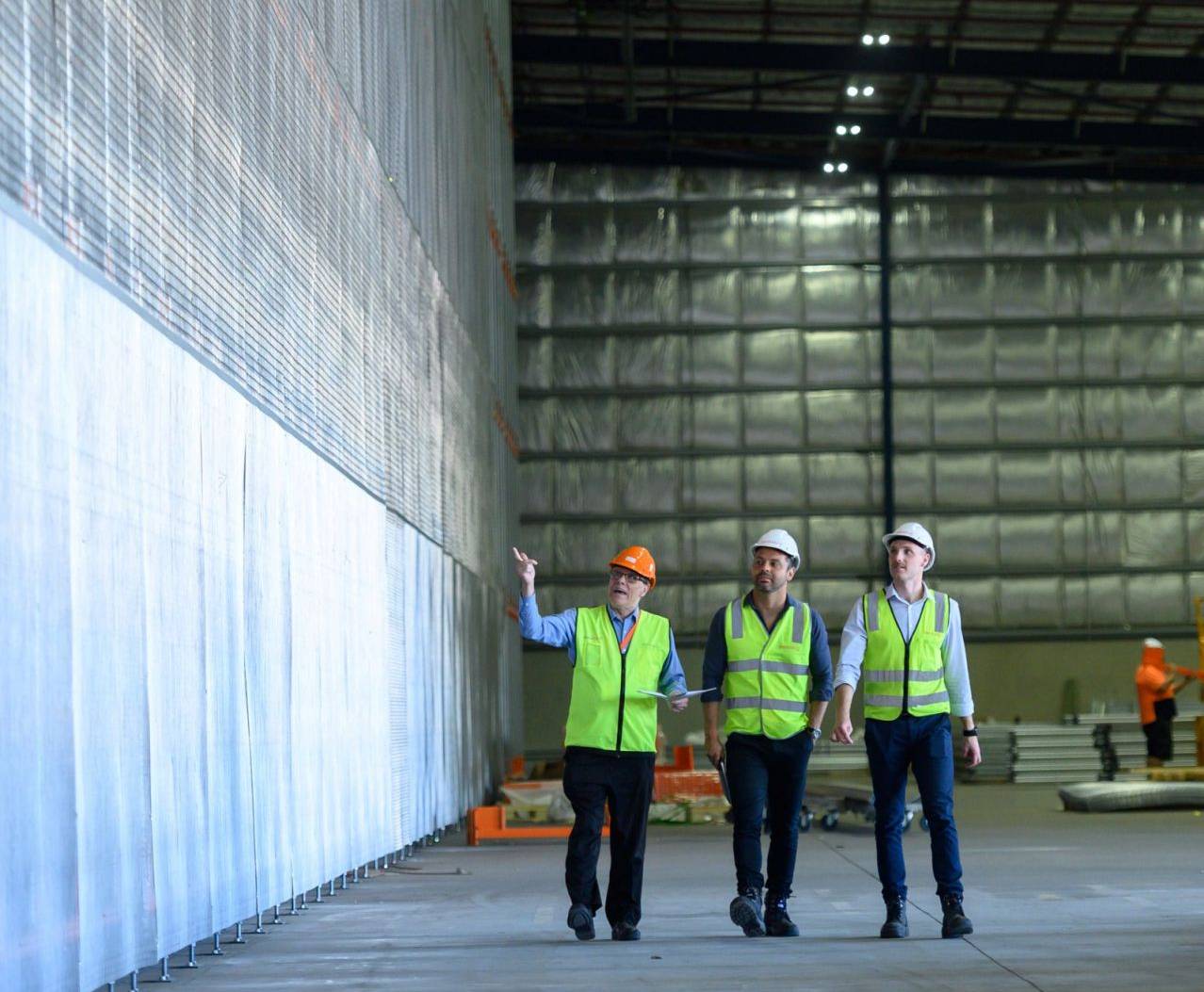 Linfox automating for productivity and growth
To accelerate customer efficiency, growth and improve product speed to market, Linfox collaborates with expert providers to develop next-generation warehouse automation solutions.
With its enviable group of talented design engineers, Linfox's Analytics and Design Services team evaluates customer business and services profiles to determine best-fit automation and technology.
"We investigate potential providers that meet project needs, select the optimal partner then commence detailed engineering planning for the best customer solution," said Linfox General Manager Analytics and Design Services, Kari Banick.
"We collaborate to implement projects across key workstreams including mechanical and automation design, physical build and systems integration, ensuring operational teams and processes are ready for the transformation," said Kari.
Linfox is currently designing and adopting this type of technology for several customers in sectors such as grocery, beverages, healthcare, beauty and pharmaceutical, to name a few.
"Using innovative technology, our work improves existing sites to deliver higher throughput and more efficient capacity, strategically extending the life of those sites," explained Kari.
"Set to future-proof warehouse operations, our leading-edge solutions are individually engineered to create value and improve service for customers, and we look forward to jointly celebrating improvements in performance and productivity."
About Swisslog
Swisslog designs, develops and delivers best-in-class automation solutions for forward-thinking healthcare systems, warehouses and distribution centres. Swisslog offers integrated systems and services from a single source – from consulting to design, implementation and lifetime customer service. The organisation has 2,500 employees and customers in over 50 countries.
Swisslog and Linfox have a longstanding partnership that draws on years of experience to deliver the benefits of new technologies and implement the right amount of automation for their customers.
Linfox works closely with its customers and partners like Swisslog to deliver future-ready logistics that deliver new levels of service.
Swisslog is a member of the KUKA Group, one of the world's leading suppliers of intelligent automation solutions.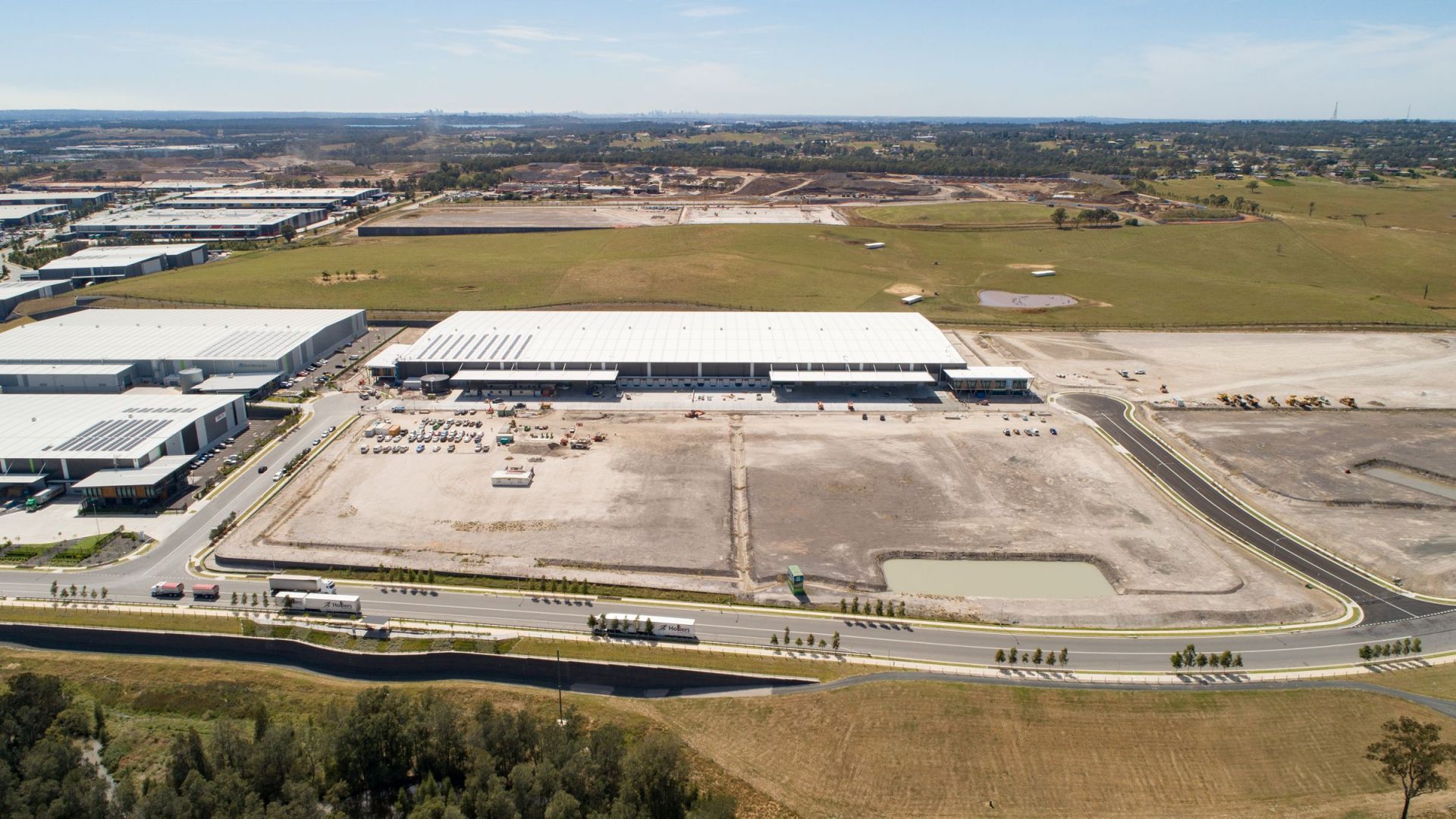 Linfox is managing construction of yet another state-of-the art automated warehouse.