Leading The Way
For more than 60 years, Linfox has earned the trust of some of Australia and New Zealand's best-known brands. We are extremely proud of our customer relationships, some of which date back to Linfox's early days in the 1960s.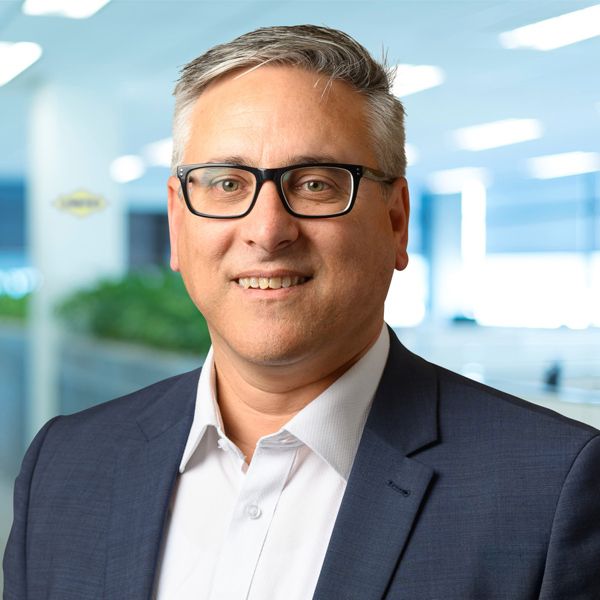 Mark Mazurek
CEO Linfox Logistics Australia 
and New Zealand

Coles is one of those customers and I am very delighted to announce that Linfox has renewed several partnerships with them in recent months.
Pleasingly, we have renewed our partnership with Coles in New South Wales, securing a long-term contract to deliver primary and secondary transport across the state.
BevChain was also recently appointed to provide warehousing and distribution services for Coles Liquor's Liquorland, First Choice, and Vintage Cellars outlets nationally.
In addition to that, our Intermodal team was selected to provide rail services into Far North Queensland. We are delighted to have Coles as a key partner as we invest and grow our services in North Queensland.
Our Intermodal team has also secured road and rail work with Coles Collect nationally as well as secondary transport between Melbourne to Adelaide, strengthening our road offering on this corridor.
This confidence in Linfox as a trusted partner is another chapter in our growing strategic relationship with Coles.
In other BevChain news, I am pleased to report new investments in talent and automation. Many of our customers will already know Misha Shliapnikoff, our new President BevChain, who joined us in August.
Misha is a supply chain specialist with more than two decades of experience in Australia, North America and Asia, and he brings insights gained as a logistics customer from his days managing complex logistics operations in the food and beverage industry. Misha is perfectly placed to continue BevChain's strong growth and advance its strategic partnerships.
Misha will also lead BevChain's ambitious project on behalf of Lion to automate our back of factory distribution centre (DC) in Sydney's inner west. The project will transform the DC into a cutting-edge facility designed to increase productivity and deliver future growth. I look forward to updating you as this project unfolds.
Some readers will have recently received a copy of our refreshed code of conduct, The Linfox Way. The code better reflects who we are and is a practical guide on what it takes to succeed at Linfox.
We pride ourselves on serving our customers safely, efficiently and sustainably. Just as important as getting the job done right, is the way we act.
Our ambitions are encapsulated in this document, which you can view on the link below. I invite you to read The Linfox Way and be open with us about where we are performing well and also where we can improve.
We have also launched our Summer of Safety campaign, which runs from December to the end of January to align with peak season, warmer weather and school holidays. Each week, our operational team members will focus on a different seasonal activity, key risk area, and reducing injuries from manual handling and slips, trips and falls.
In January, we will release a new Safety Leadership Journal. A strong safety culture starts at the top. The journal is a daily reminder to our leaders to walk the floor and have conversations around safety. To be leaders in safety, we must listen to ideas, encourage people to speak up about safety hazards and challenge the way things are done. While we always strive to improve, we must also remember to celebrate our successes and thank our people for their ongoing safety commitment.
These are just some of the initiatives we're implementing to achieve our goal of a single-digit TRIFR.
Finally, I am looking forward to sharing Linfox Logistics Australia and New Zealand's FY2025 strategy, Leading The Way, with you early in the new year. The strategy includes ambitious growth plans and a renewed focus on safety, customer partnerships and operational efficiency.
Mark Mazurek
CEO Linfox Logistics Australia and New Zealand