Working smarter with the Linfox Digital Freight Network
As digitised processes become critical for supply chains of the future, Linfox is adapting to better connect with and serve customers in an evolving digital world.
The Linfox-designed Digital Freight Network (DFN) is a connected, intelligent and highly visible information ecosystem derived from our unique 60 years of experience in logistics.
Part of the organisation's journey towards a fully digitised supply chain, the DFN unifies all freight management across Linfox Logistics in a single platform, used by operations and customers.
"Many supply chains still rely on multiple, discrete and often clunky mediums and processes to manage end-to-end goods transportation – from paperwork, separate computer systems, spreadsheets, emails, whiteboards, manual data entry and phone calls," said Linfox General Manager Executive Projects, Terry Quinnell.
"The DFN breaks down these barriers, replacing it all with one modern, easy platform, available to customers and those in the Linfox operational engine rooms."
Instant data from every touchpoint, paired with smart people and systems allows Linfox to streamline operations, maximise efficiencies and improve safety and compliance for its customers.
"Managing the customer order process through planning, optimising, asset allocation, routing, delivery, reporting and invoicing, the fit-for-purpose system is efficient, cost-effective and manages freight movements with full visibility," said Terry.

"Intelligent calculation and conversion of loads and routes saves many hours of work, as the DFN receives orders in a format it can understand."
The DFN also supports proactive management of Linfox's strong Chain of Responsibility (CoR) commitment at every touchpoint.
As a key CoR link, Linfox manages customer exposure in a sophisticated way with the help of DFN insights.
The organisation's cutting-edge control centre also plays a pivotal role to help support safety and compliance obligations.
Technology in action: the benefits
The network streamlines operations through single-platform live data, improving the efficiency of assets and people and enhancing the customer experience with instant supply chain visibility. 
Customer service
Track and trace for real time visibility and vehicle position tracking linked to individual shipments
Delivery updates enabled through regular ETA calculations
Historic shipment tracking availability
Critical operational alerts through the establishment of smart geofences
Improved accountability through sign on glass functionality with delivery confirmation in real time
Visibility and ease of communication with Linfox network via a dedicated, sophisticated portal
Efficiency
Standardised ordering and transport planning practices at distribution centres
Reduced data entry effort improves data accuracy and integrity
Freight management optimisation with automated load building and routing
Simplified administrative tasks reduce error for better service and quicker delivery
Reduced need for phone calls to confirm delivery status for end customer service
Compliance
Automated driver fatigue management
Built-in incident management reporting
Pre-trip inspections and fitness for duty declaration included
Forward and rear facing DVR cameras in selected operations
Video incident data collected where cameras are fitted
Seeing Eye technology in long distance and dangerous goods freight tasks
Real time speed alerts for drivers and management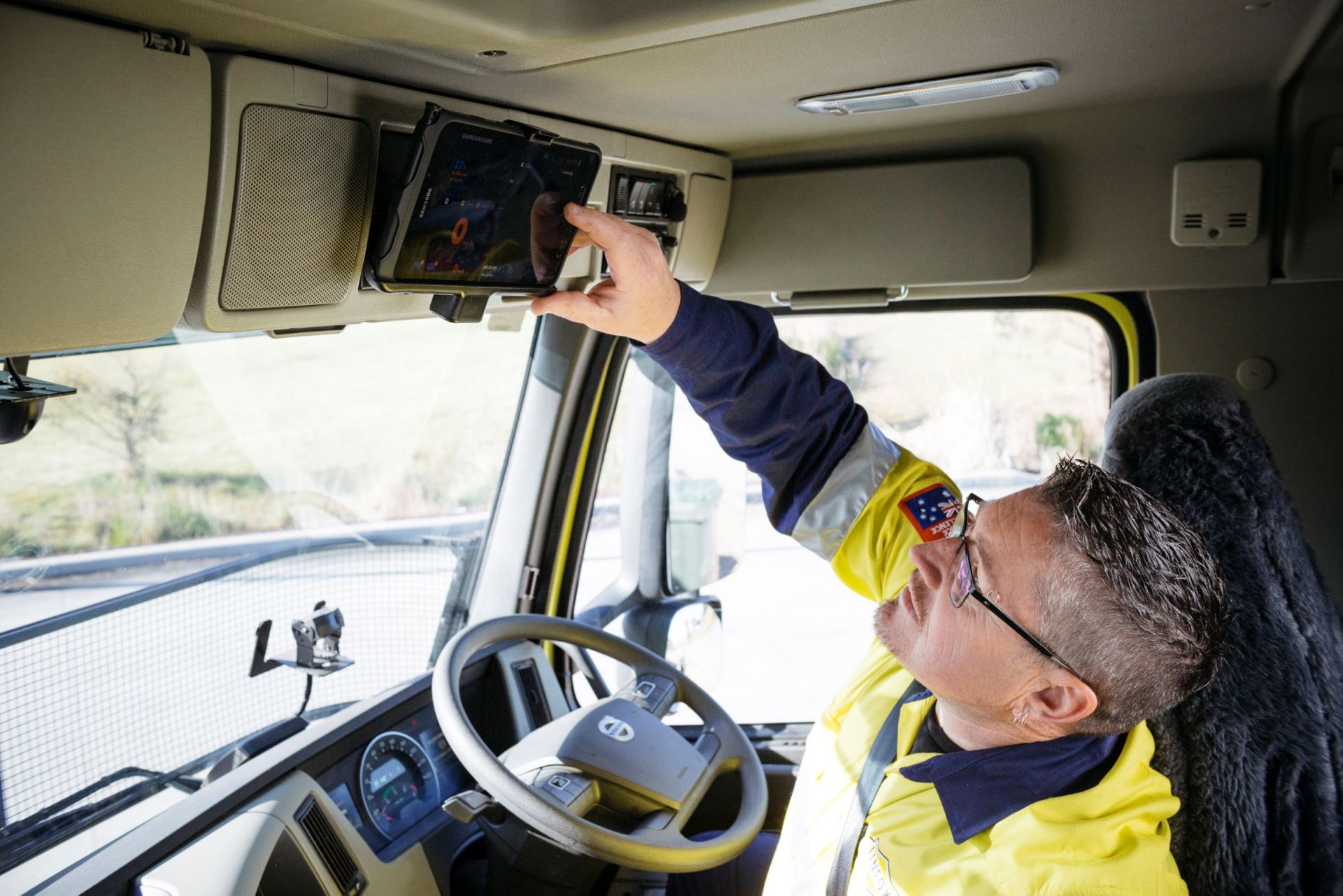 The DFN in action
Linfox plans to roll this out more broadly across its operations and customers in the future, with a current DFN pilot in action within Bunnings New South Wales and Victoria.
"We will use these insights to understand how the DFN can fit with each customer's unique requirements, finding opportunities to simplify and improve the process where possible," said Linfox Chief Information Officer, Conrad Harvey.
"The DFN provides an ideal opportunity to standardise individual operations and customer needs through a cohesive customisation of operations and systems."