Armaguard's investment ensures ready access to cash
How much money do you have in your pocket or wallet? A few coins, some notes? A neat wad of cash that you keep on hand in case of an emergency?
Most of us may not carry as much cash as we used to, but there is still a lot floating around. According to Governor of the Reserve Bank of Australia (RBA), Philip Lowe, "The value of banknotes on issue, relative to the size of the economy, is close to the highest it has been in fifty years."
But what about the cashless economy we've all been hearing about?
Many of us prefer cash. For some, it's a budgeting tool — and we know that low- income families rely on cash more heavily. Others, worried about privacy and fraud, like the anonymity that paying only with cash permits. A significant number of people also store cash for emergencies. And, for others, access to cash is limited, perhaps because they are less mobile
And it's not just small change. While research indicates that people prefer to use cash for smaller transactions, the highest denomination banknotes — $50 and $100 — account for around two-thirds of the notes in circulation, with demand for these two denominations growing bat a faster rate than that of the lower denominations in recent years.
In fact, Lowe says for every Australian there are currently "around thirty $50 and fourteen $100 banknotes on issue." Interestingly, the local post office is the retail outlet where most of those are used — perhaps for paying bills — followed by large retail chains.
But with the speed and transparency of electronic methods, why don't we just make the switch?
There are good reasons to keep cash in the economy. One reason is that you don't need electricity to use it, whereas you do for the computers and the networks necessary for storing and moving information about transactions. Australia's electricity infrastructure is very reliable, but nothing is 100 per cent.
Users also need access to that network, which can break down in natural disasters or simply be unreliable because of poor infrastructure. If you couldn't use your mobile phone to move funds or transact, what would you do?
And, finally, there is security. A widespread cyber-attack, for example, could disrupt an economy totally reliant on digital information.
So, cash remains, and will for some time to come, because of consumer demand, and for reasons of social equity and economic risk.
Gary Allen, CEO Armaguard Group is in full accord with this long-term analysis. "We see the ongoing provision of cash as an essential service. This includes supporting financial institutions and facilitating the distribution and circulation of cash into our community."
Armaguard Group's recent acquisition of ATM assets and the rediATM Scheme from Cuscal allows the group to provide additional end-to-end currency solutions to Australians.
We see the ongoing provision of cash as an essential service."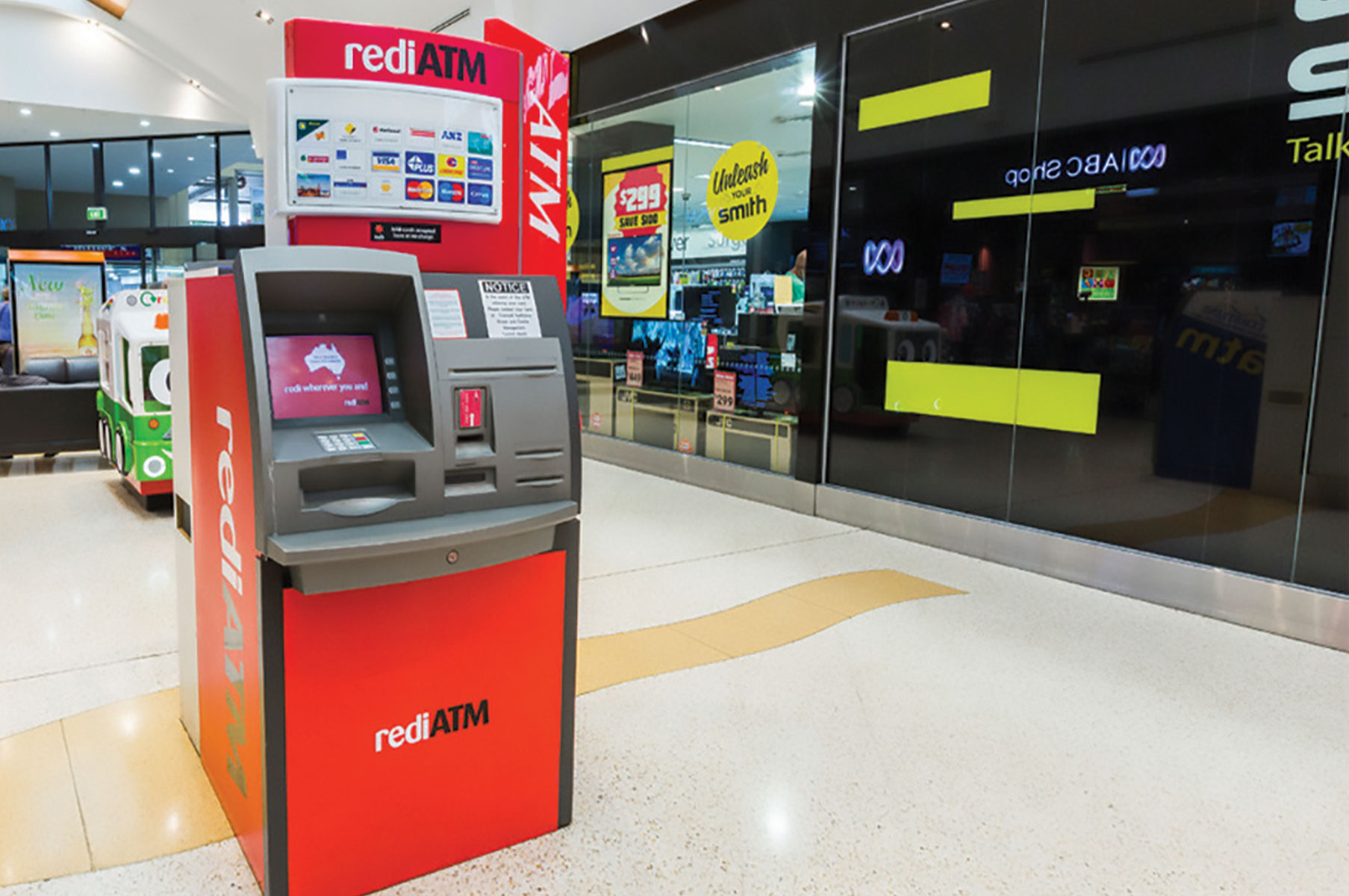 "Our core business is currency management, which includes supporting financial institutions and facilitating the distribution and circulation of cash. Our aim is to ensure that everyone has access to their cash when they need it, and part of this is the provision of ATMs which is an essential service to communities across Australia."
The investment in ATM assets and the rediATM Scheme is the logical extension of the Armaguard Group's technology-driven business, and reinforces the value of their existing ATM proposition.
The Armaguard Group has decades of expertise in ATMs, and currently service most existing ATM locations nationally.
Allen adds, "The acquisition will allow us to both grow and defend the long-term security of our business. A key part of our strategy is to invest in the resources and technology to ensure we can provide intelligent, innovative and sustainable solutions for our customers and the community. This acquisition is a positive step for the Armaguard Group, our customers and the community at large."