Dancing with the data
The ballroom at YBF Ventures has seen more elegant events in its past but the hackathon in May certainly showed some smart moves.
FuelHack, Linfox's first hackathon, in partnership with technology and innovation hub YBF Ventures, brought together ten teams for 28 hours to unlock new ways to optimise fuel consumption.
Fuel is one of the highest operating costs for any supply chain organisation. Quick delivery is now the expectation but the fastest way to get there can often be the least fuel efficient.
On top of this, more businesses have realised how much of their carbon emissions are embedded in their supply chains, giving Linfox an opportunity to provide further value by helping them reduce their carbon footprints.
The good news is that optimising just one per cent can significantly lower carbon emissions across a large network.
At FuelHack, teams were encouraged to find that one per cent by focussing on challenges such as route optimisation, fuel-price tracking, driver behaviour monitoring and the use of telemetry for fuel economy in the search for the best solution.
Unexpectedly, the judging panel gave first prize to not one but two teams. Artificial Intelligence (AI) specialist, Tim Kallady of one-person team, Piccard, and a team of five from RMIT University called RMITCRUISE++ developed very similar AI-based solutions, leading the judges to declare a combined victory.
The judges awarded the combined team the full prize money of $10,000, rather than the $8,000 planned for first place and $2,000 for second place. The dual winners also received desk space to work out of YBF Ventures' headquarters in Melbourne's CBD, valued at $10,500.
Second place was also awarded to two teams, The Blue Machine and Fuel Matrix. Both these teams will have a commercial opportunity with Linfox.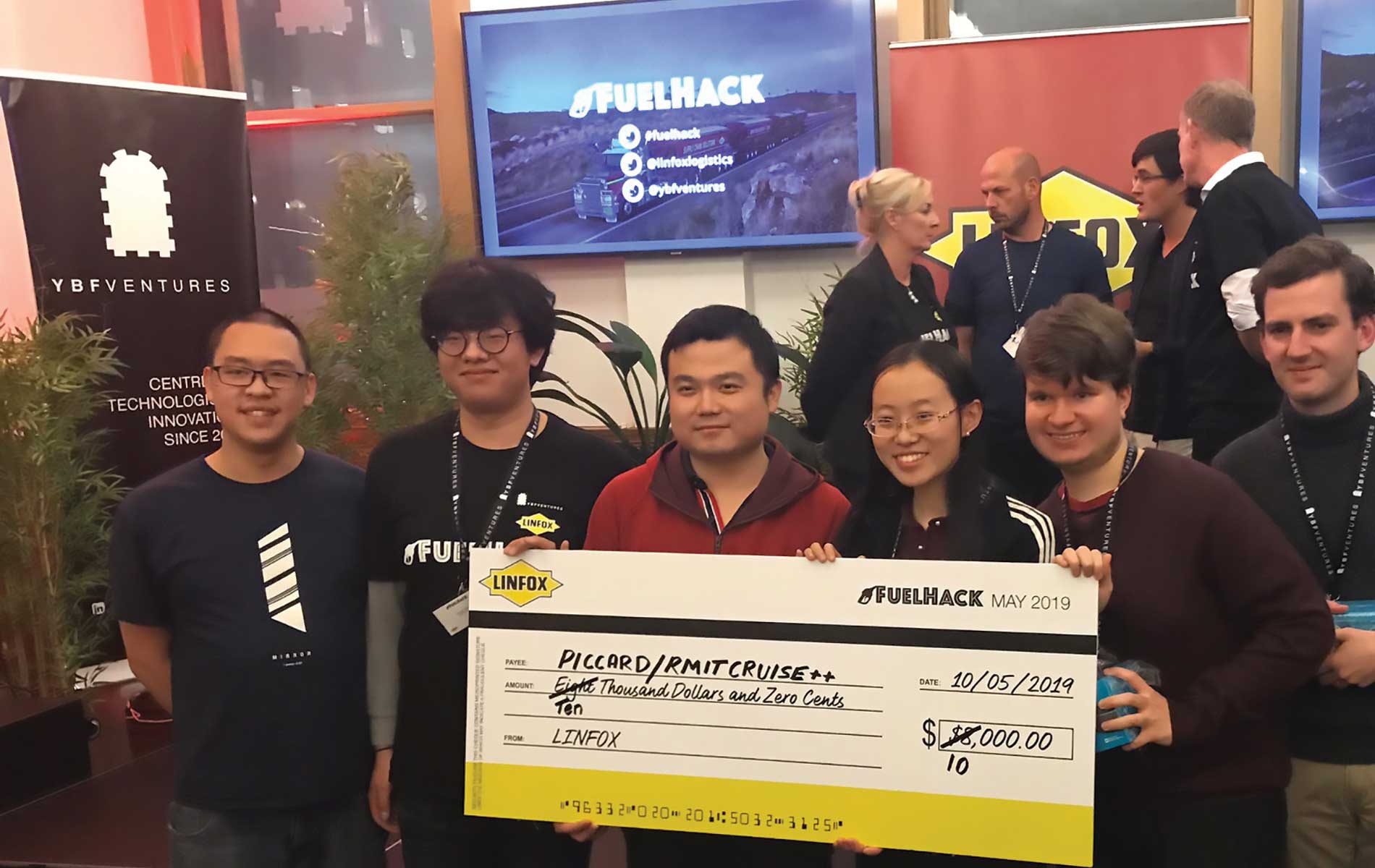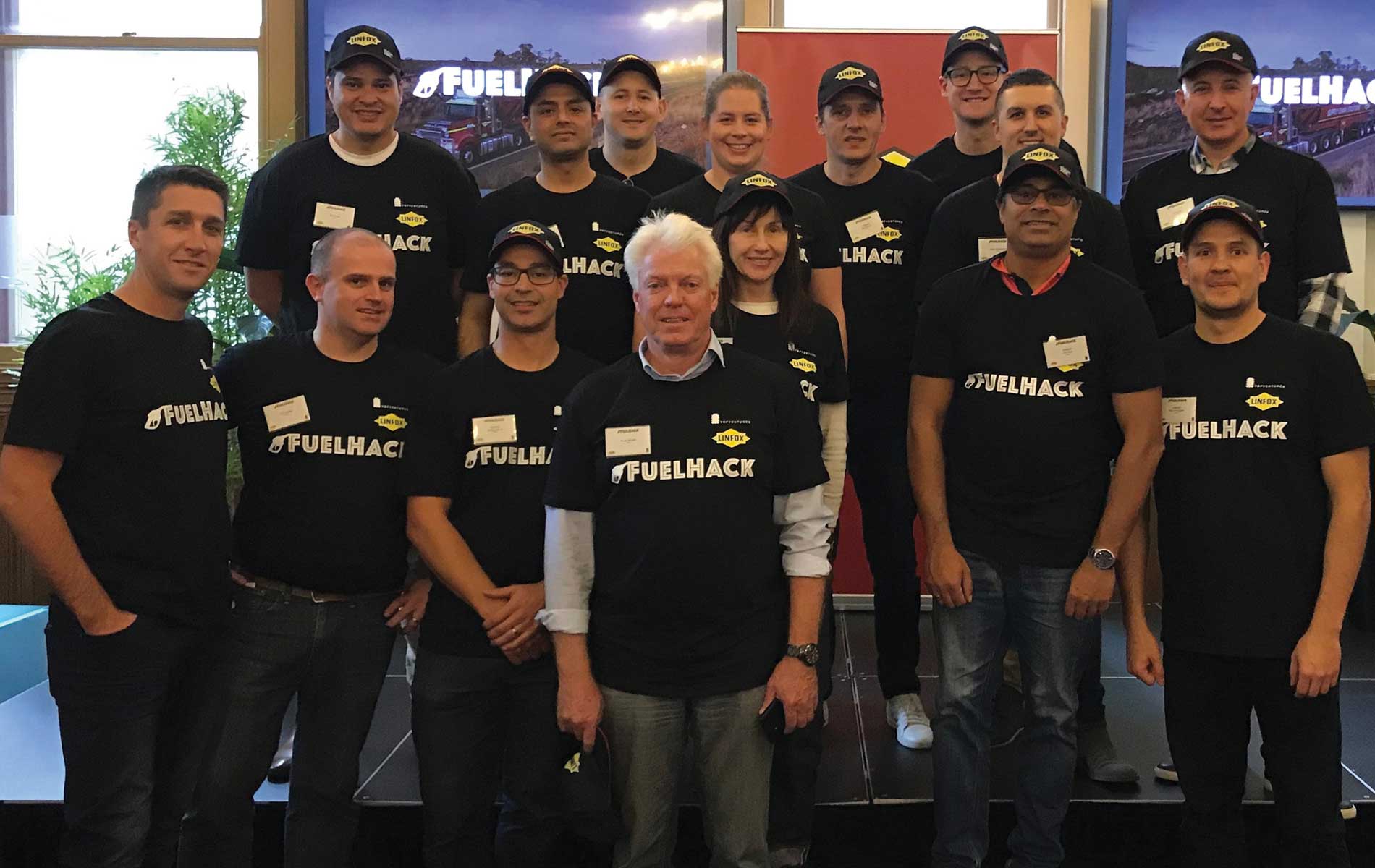 Strong teams from DiUS, Dentsu Aegis Network, La Trobe University and Forefront Analytics as well as a team from Linfox's own FMCG business unit, made this first hackathon a difficult task for the judges.
"The FuelHack was an intense 28 hours," Linfox Chief Technology Officer, Nick Delija said. "All ten teams worked incredibly hard to find stand-out technological solutions to optimise Linfox's fuel use. The two winning teams both stood out and I'm pleased that the judging panel decided to rank them both first."
Linfox was a start-up before these hackers were born. In the decades since Linfox was founded in 1956, there has been incredible change not just in the scale of Linfox's operations but in the way things are done. Electric vehicles, drone deliveries, robotics and artificial intelligence all look set to reshape logistics.
And Linfox has not just been along for the ride. Whether it's providing a better service to customers, or improving sustainability or safety, Linfox recognises that its success comes from being open to new ideas and technologies.