Driven to distraction
You're in the car on your way to a meeting or to pick up the kids, and the phone rings. What do you do?
An unknown truck driver is caught using a mobile phone.
Credit: NSW Police
Mobile phones have changed the way we communicate and we all know they are a major source of distraction, fascinating even to young children.
On the road, this kind of distraction is deadly. Research by the Queensland University of Technology reveals that lack of attention has been found to be a contributing factor in 78 per cent of car crashes, and 65 per cent of near crashes. More than half of distractions known to be a factor in an incident were avoidable.
We asked Phil Brooks, Chief Inspector, Stakeholder Relations Manager, NSW Police, about how police see the use of mobile phones while driving.
"Driving requires 100 per cent engagement with the task," says Chief Inspector Brooks. "We want using a mobile phone while you're behind the wheel to be thought of as the new drink driving."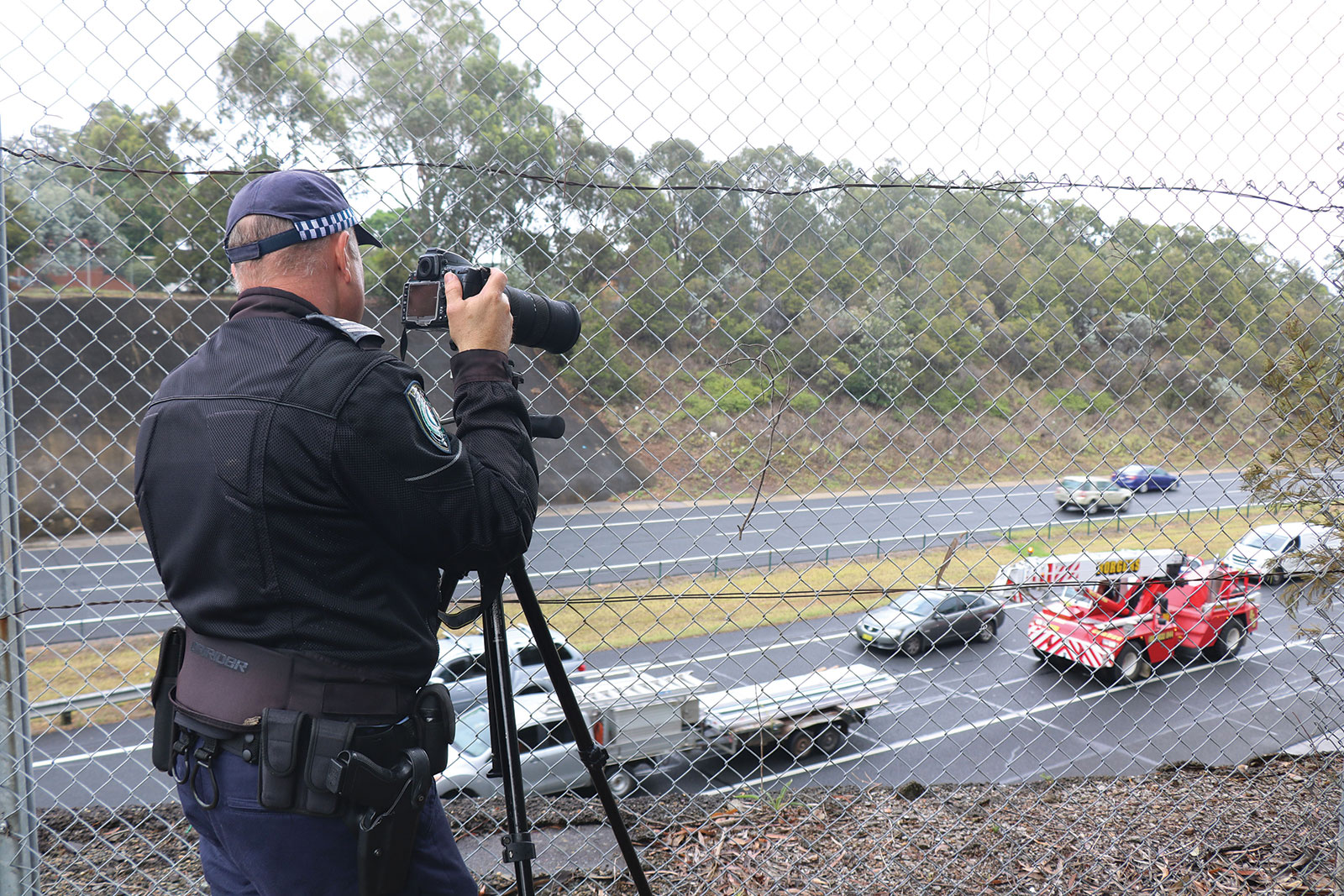 Many of us probably do not realise how distracting it is.
Research by the Virginia Tech Transportation Institute in the United States shows that even reaching for the phone can increase the probability of an incident by nearly five times. Texting increases the likelihood by more than six times, and dialling a hand-held phone ups the probability by more than 12 times.
The numbers are sobering. Chief Inspector Brooks points out that "not only are the driver's eyes off the road, their attention is completely elsewhere."
The risk is especially high for young drivers who have grown up using devices.
"We see younger people, walking or cycling, pre-occupied with their phones, so the behaviours are very established by the time they have their licence, well before
they are subject to any laws we might have about using phones while driving."
But, while the risk is higher for young people both because of attitudes and inexperience on the road, Chief Inspector Brooks sees "a broad spectrum of drivers, across gender and age ranges, in all sorts of contexts from the school pick up to truck drivers."
Is technology the answer? Apps can automatically lock a device except for emergencies or strict exceptions, for example, while the user is driving.
This is in line with the law and reduces the risks greatly, but as Chief Inspector Brooks points out it's only part of the solution. "A lot of it is about personal responsibility."
Chief Inspector Brooks believes current legislation is adequate and the best way forward is to engage the community with consistent messaging both in the media and on other channels, backed up by enforcement.
"We've had random breath testing since 1984, strong messaging and followed through with arrests and charges — that has all had a significant effect on road safety."
New South Wales Police patrols are taking action wherever they see anyone using a phone while driving, and focusing on places where the risks are high, for example, nose-to-tail crashes. Long-lens cameras are being used to identify drivers using their phones, and take photographs for evidence.
Enforcement is effective. Last year 44,000 drivers were booked in New South Wales for using their phones while driving. Other states are also taking action.
Linfox's own position on safety is uncompromising. Trucks have telematics technology so that drivers can complete safety checklists and record safety incidents. The technology also allows them to communicate operational updates, without putting their hands on a device or taking their eyes off the road.
But, as Chief Inspector Brooks points out, technology is only part of the answer, which is why Linfox's drivers are trained on the dangers of distracted driving and their obligations under the law, and regularly reminded in toolbox talks and Stop for Safety events.
The price of distraction is too high. When driving, just drive. If you're tempted, turn it off. Whatever it is, it can wait until you get there.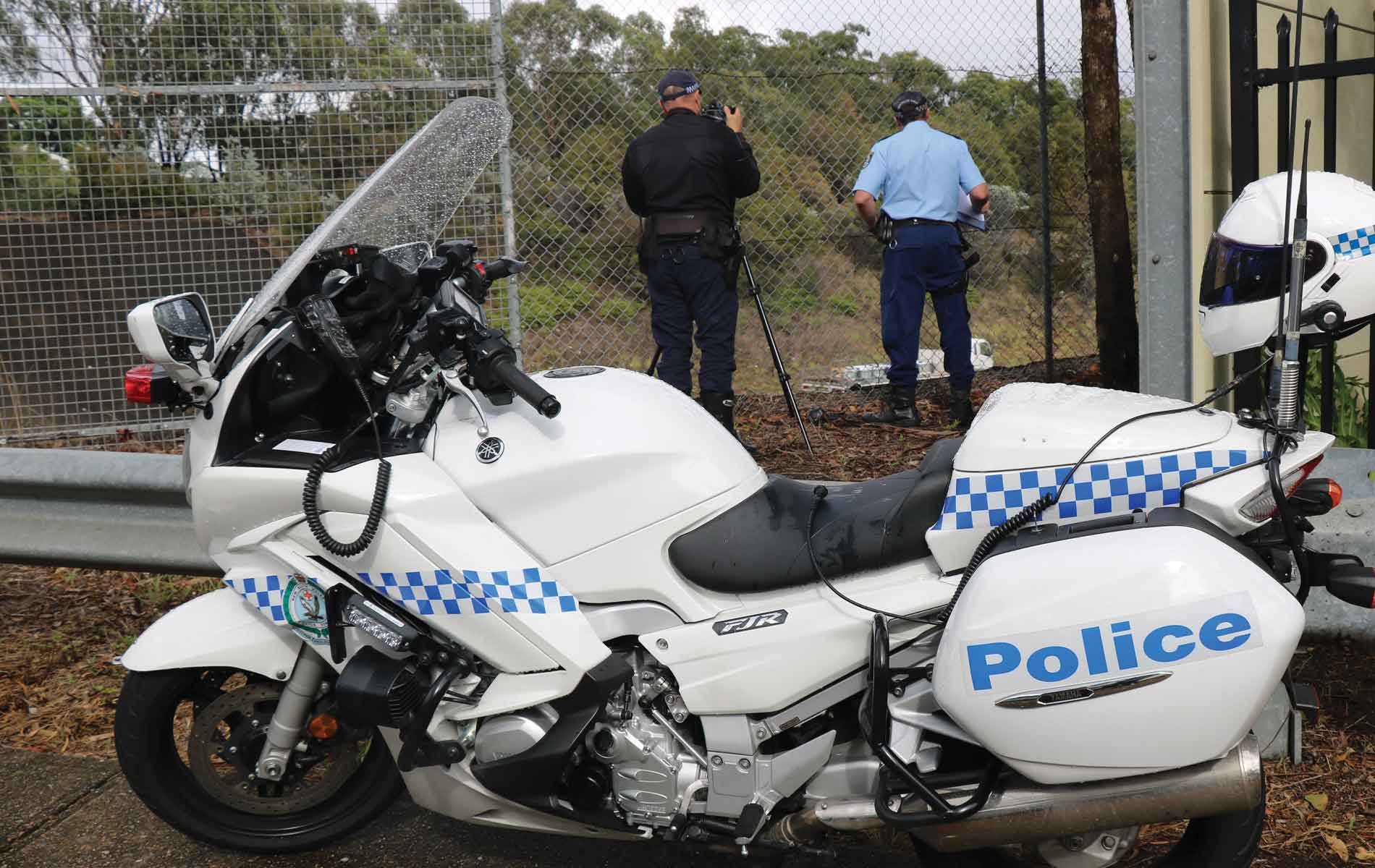 Chief Inspector Phillip Brooks
Stakeholder Relations Manager, Traffic & Highway Patrol Command, NSW Police Force
Chief Inspector Phillip Brooks is the Stakeholder Relations Manager for the NSW Police Traffic & Highway Patrol Command, managing all road safety engagement, social and mainstream media.
Key to the role has been the delivery of heavy vehicle safety and compliance programs across all levels of the transport sector, relative to the various enforcement operations that have taken place in recent years.
Chief Inspector Brooks has delivered industry presentations to large operators and across a range of interest groups, highlighting the risks that Highway Patrol Officers deal with on a daily basis.
Prior to this role he has managed the 'Joint Heavy Vehicle Taskforce' program with the NSW Roads & Maritime Service, leading investigations into the 'Cootes Tanker Crash' double fatality of 2013, and the 'Lennons Transport' triple fatality of 2012.