Fleet for purpose
The Illawarra, 70km south of Sydney, is home to some of the most beautiful beaches and escarpments in Australia. The Dharawal people named the area Allowrie, meaning 'pleasant place by the sea'. Explorers George Bass and Matthew Flinders were the first Europeans to visit the area in 1795, with Bass later documenting the first official coal findings at Coalcliff and shipping samples back to England.
Mining has been an important industry for the Illawarra for more than 200 years. It is home to some of Australia's highest quality coking coal used for steel making and in demand globally.
Traditionally known for its steelmaking, heavy industry and mining, today the Illawarra is a diverse economy with the mining industry continuing to deliver significant employment, investment and economic benefits to the area.
And the population is growing, in some places faster than in Sydney or the rest of New South Wales. People are moving to the Illawarra for the quality of life: it's a beautiful area with a lot of history. This is the community and landscape that the mining industry is part of.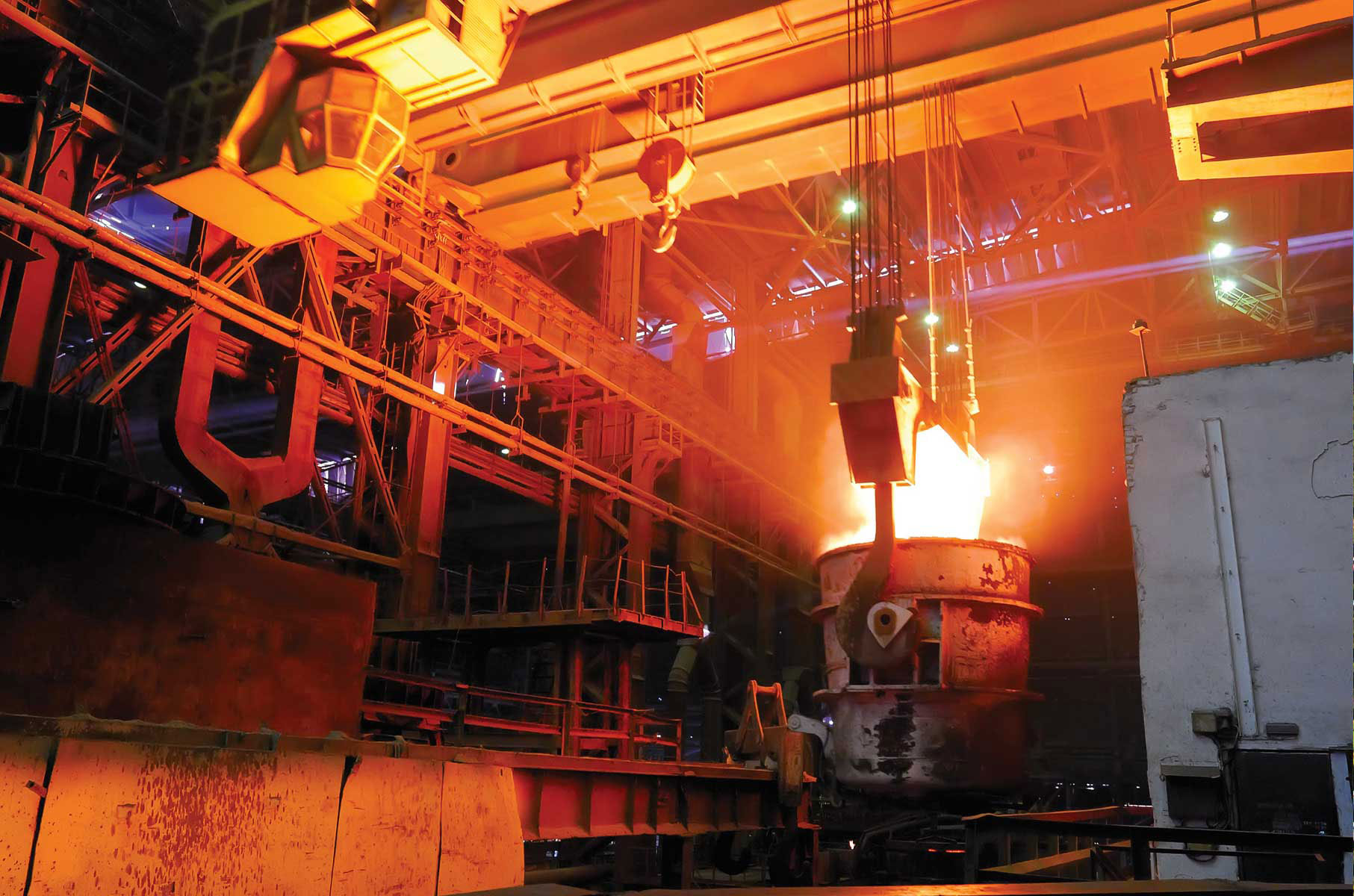 And now Linfox is part of it too, securing an exclusive long-term partnership with South32 to haul coal and coal-related products for its Illawarra Metallurgical Coal operations. Safety and compliance are key issues for South32 and the community. According to General Manager Business Development, Resources and Industrial, David Keane, Linfox was chosen for its best practice in both.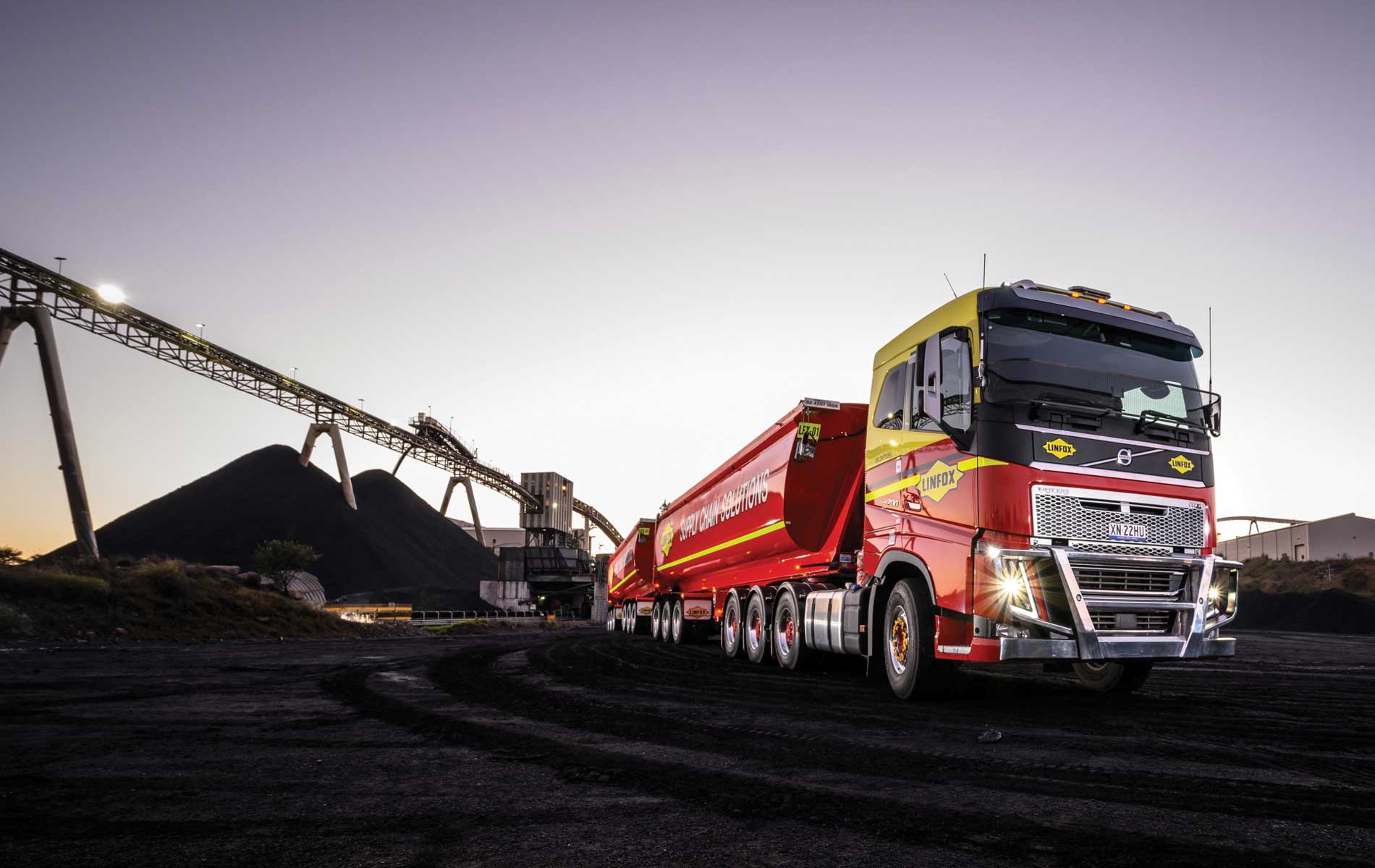 Making sure we all travel safely
A critical part of South32's supply chain is the transportation of high-quality coal from its mining operations to the Port Kembla Coal Terminal and steel manufacturer, Bluescope Steel.
The route from the mining operations at Westcliff and Appin Colliery down Mt Ousley is a challenging one for vehicles and equipment due to the steep declines and traffic.
South32 is committed to performing its operations safely and reliably with minimal impact to the community and environment, and this was a critical factor in its choice of a supply chain partner.
Serious about innovation and technology
Linfox has invested more than $20 million in a fleet of custom-designed trucks.
The first of their kind in Australia, the new Lin-double configuration vehicle, consisting of a Volvo tri-drive prime mover and a chassis-tipping tri-axle coupled to a six-axle dog trailer, has been custom-designed by a team of Australian and international engineers.
"The vehicles were designed to address the particular challenges of hauling coal in the Illawarra, especially the steep descent down Mount Ousley," said David.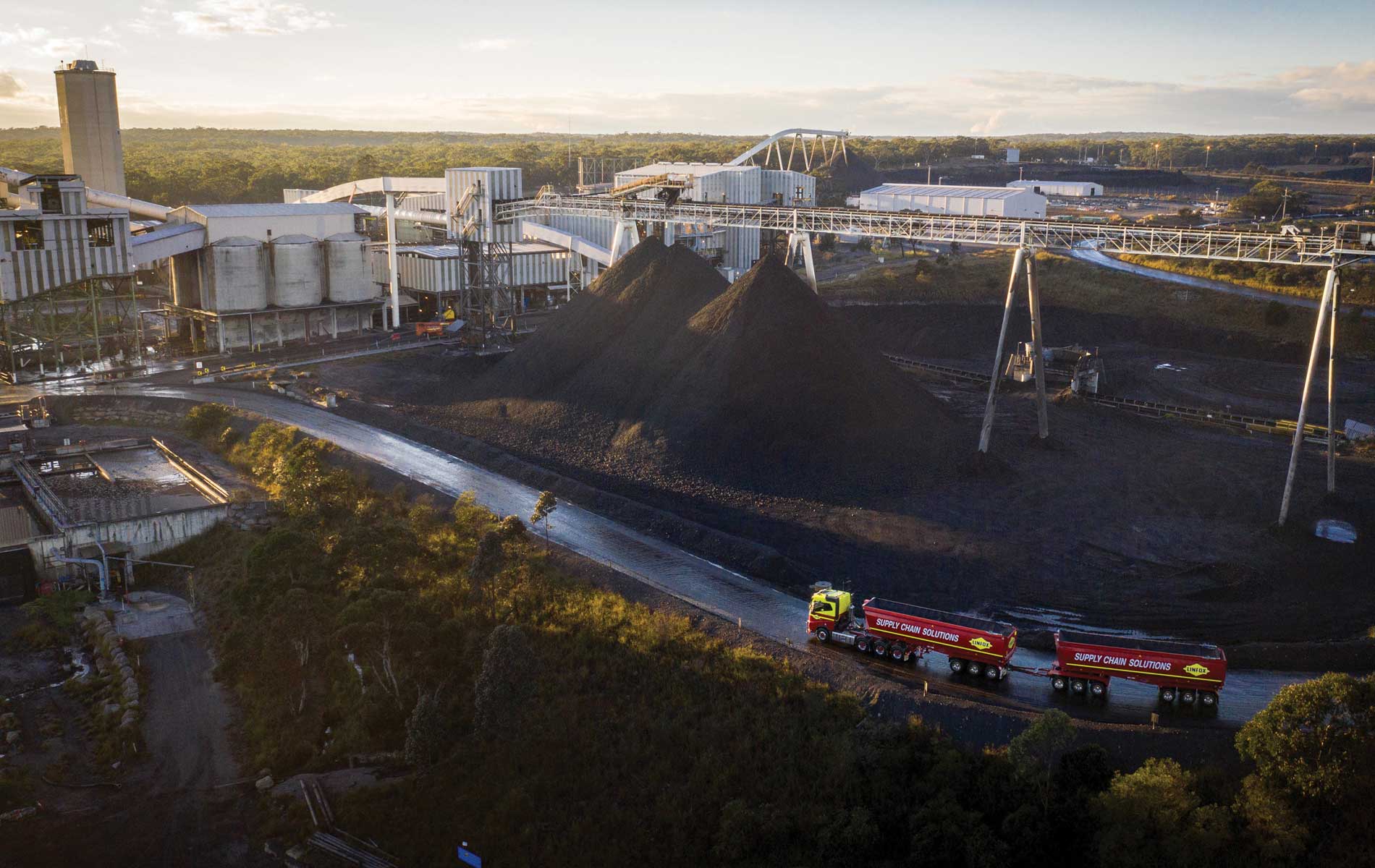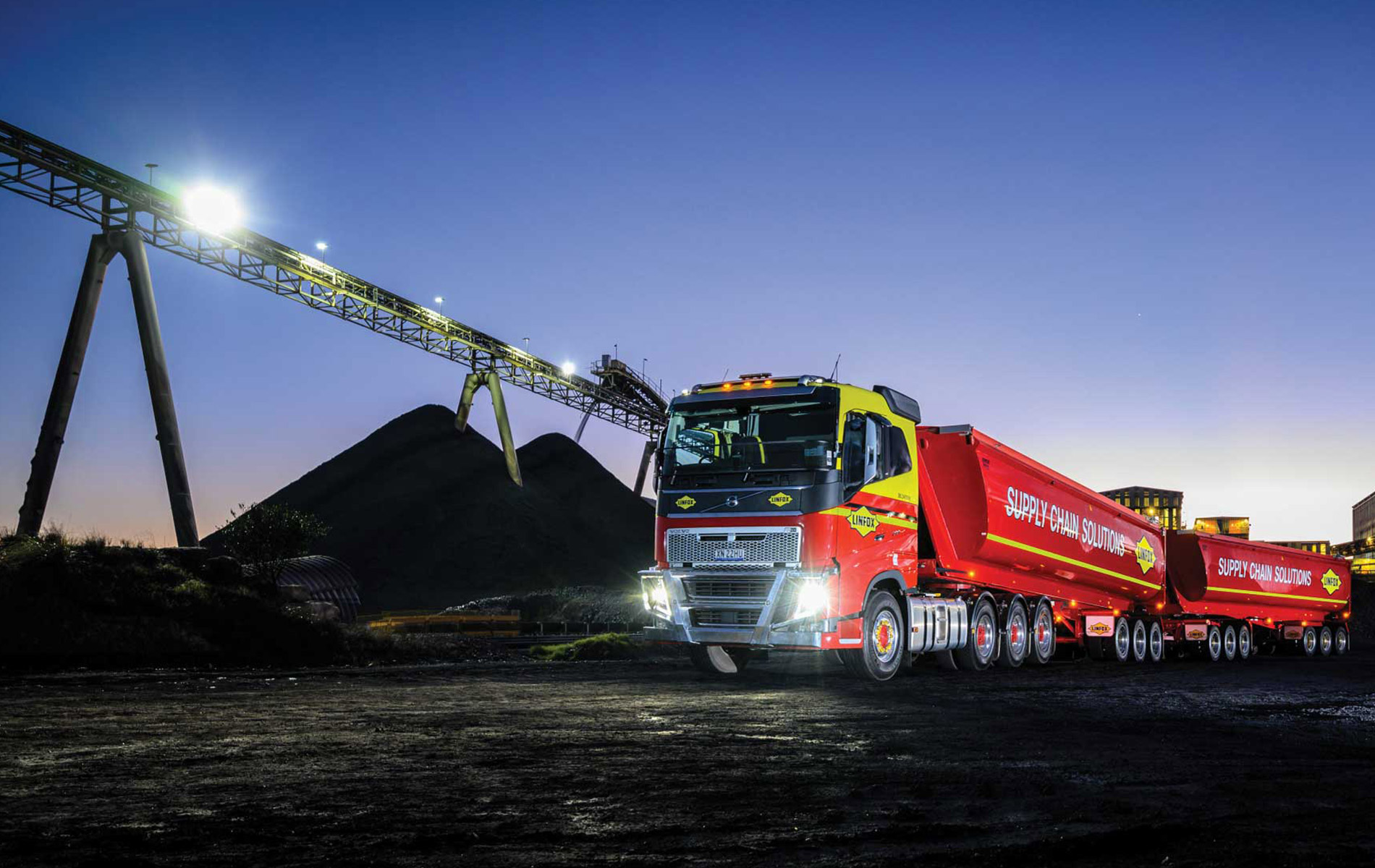 "We've essentially combined the most powerful Volvo prime mover available with additional braking and descent control technology and higher capacity trailing equipment."
Other safety features include radar adaptive cruise control and collision mitigation technology.
The technology will significantly improve safety outcomes and allow Linfox to safely increase the tonnage of coal moved in each trip.
"In the future, we aim to reduce the number of vehicle movements on local roads by up to 25 per cent," said David.
A firm grip on chain of responsibility and driver wellbeing
"Being Linfox, we are also focussed on the wellbeing and capability of our drivers," says David.
Driver performance and fatigue will be monitored with GPS tracking and in-cab sensors that record signs of fatigue and distraction and alert the driver and control room.
Flexible, family-friendly rosters will reduce the risk of fatigue and encourage work-life balance. Coaching by a dedicated driver trainer will ensure drivers are the best they can be.
Linfox's award-winning subcontractor management system will help to ensure subcontractors comply with Chain of Responsibility and meet Linfox's high driving and performance standards.
Saving our energy for the community
Operating sustainably is also an important factor in the partnership. Linfox will implement software to analyse route data and plan optimal journeys. Low-rolling resistance tyres fitted to vehicles will improve engine performance and reduce fuel consumption.
Linfox has also begun construction on a new site in Port Kembla where South32 ships coal to international markets. In total, Linfox will employ and train up to 130 local people, including drivers, contract managers, operational supervisors, safety officers and administrators.
The Illawarra has come a long way since coal was first discovered in the region. Supporting South32 with state-of-the-art trucks, driver training and management systems, Linfox will play its part to ensure the region's beauty, liveability and natural resources can continue to be enjoyed by all.