In it for the long haul
Linfox is committed to forging long term partnerships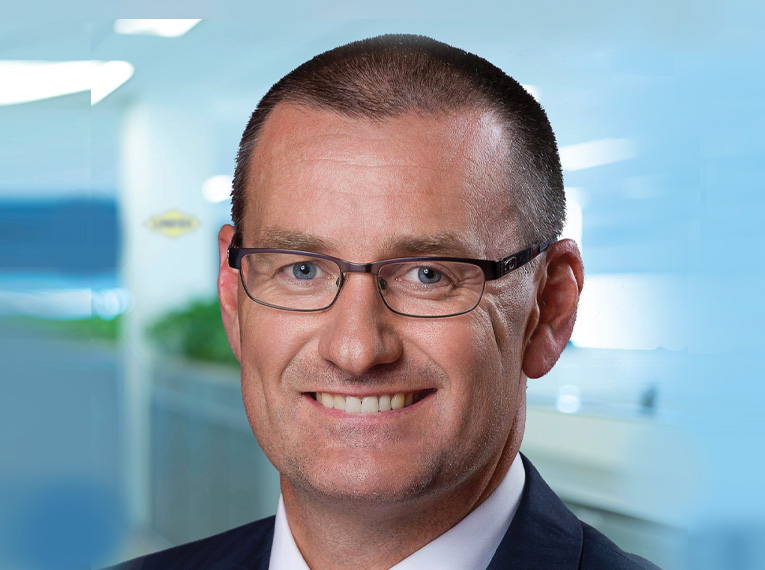 Greg Thomas
CEO Linfox International Group

Long-term partnerships are a hallmark of Linfox's success, dating back to our early years in Melbourne, Australia. More than 60 years on and this is no different.
In the last 12 months, Linfox International Group (LIG) has reconfirmed our commitment to several customers including Unilever, Asian Paints, Procter & Gamble, FrieslandCampina and SC Johnson through partnership renewals and extensions. PepsiCo has also engaged Linfox to provide warehouse and transport services in Indonesia.
While each of our customers is unique, they are all fundamentally motivated by similar goals — a strong safety culture, great customer service, and efficiency and price competitiveness through continuous improvement.
Unilever West DC, Jakarta, Indonesia.
LIG has shown its own commitment to these long-term partnerships by customising investments in warehousing, fleet, technology and innovation to meet the needs of our customers.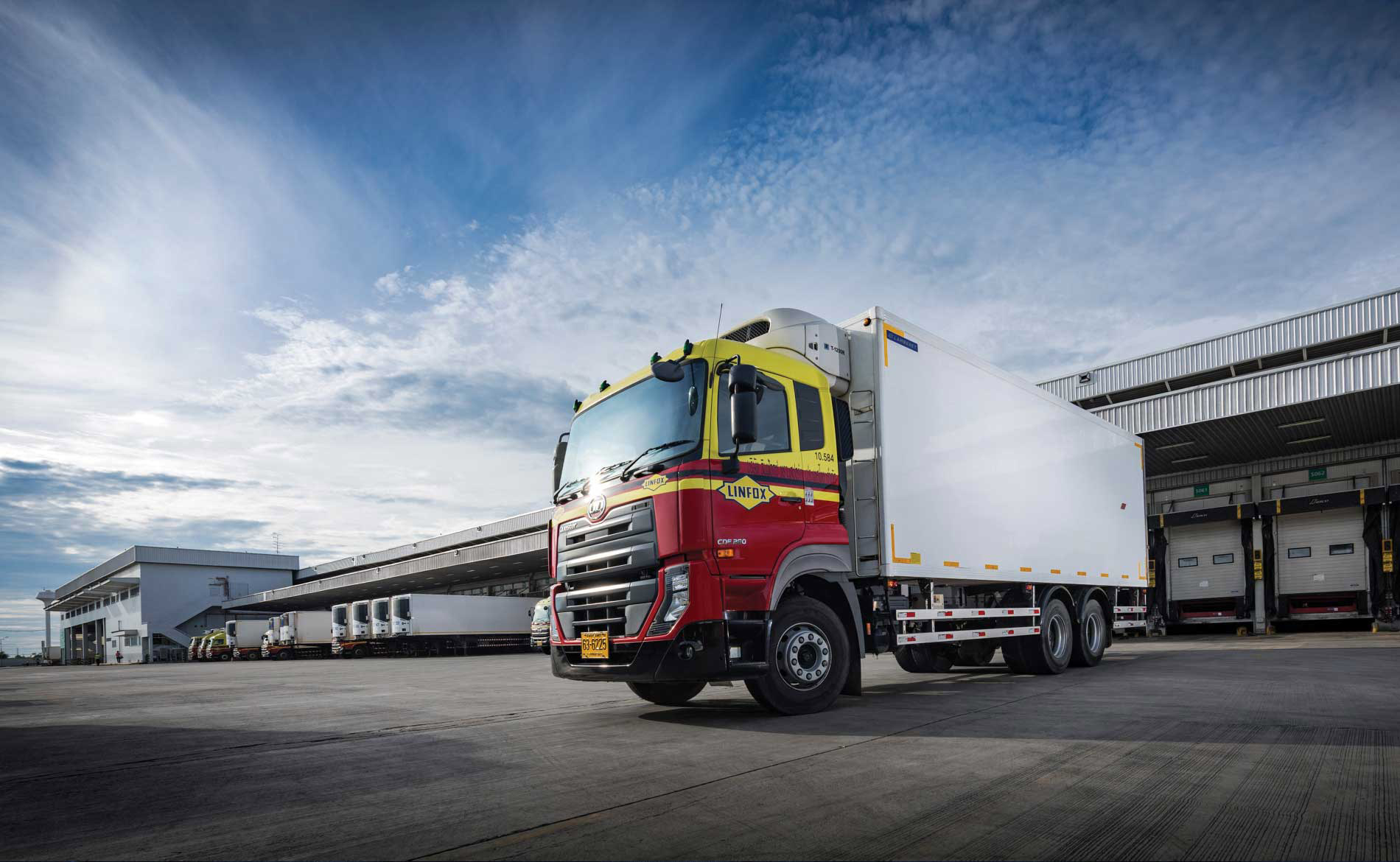 State-of-the-art fleet working for Tesco Lotus, Thailand.
Back in January, I confirmed our strategy to expand our footprint in the Mekong Delta by building a strong and complete logistics network in the region.
I am pleased to announce that we have commenced our first domestic transport operation in Laos, carting timber from the forests between Paksan and Thakhek to manufacturing plants in Paksan and Xepon.
Soon, these operations will be expanded to include cross-border transportation to Ho Chi Minh City in Vietnam.
Increased foreign direct investment inspires greater market confidence, so this milestone has strategic significance for our presence in the region.
We look forward to opening up our cross-border capabilities to new customers in new market sectors as demand in this region grows.
A Linfox truck in Vietnam.
BevChain's Wang Noi distribution centre.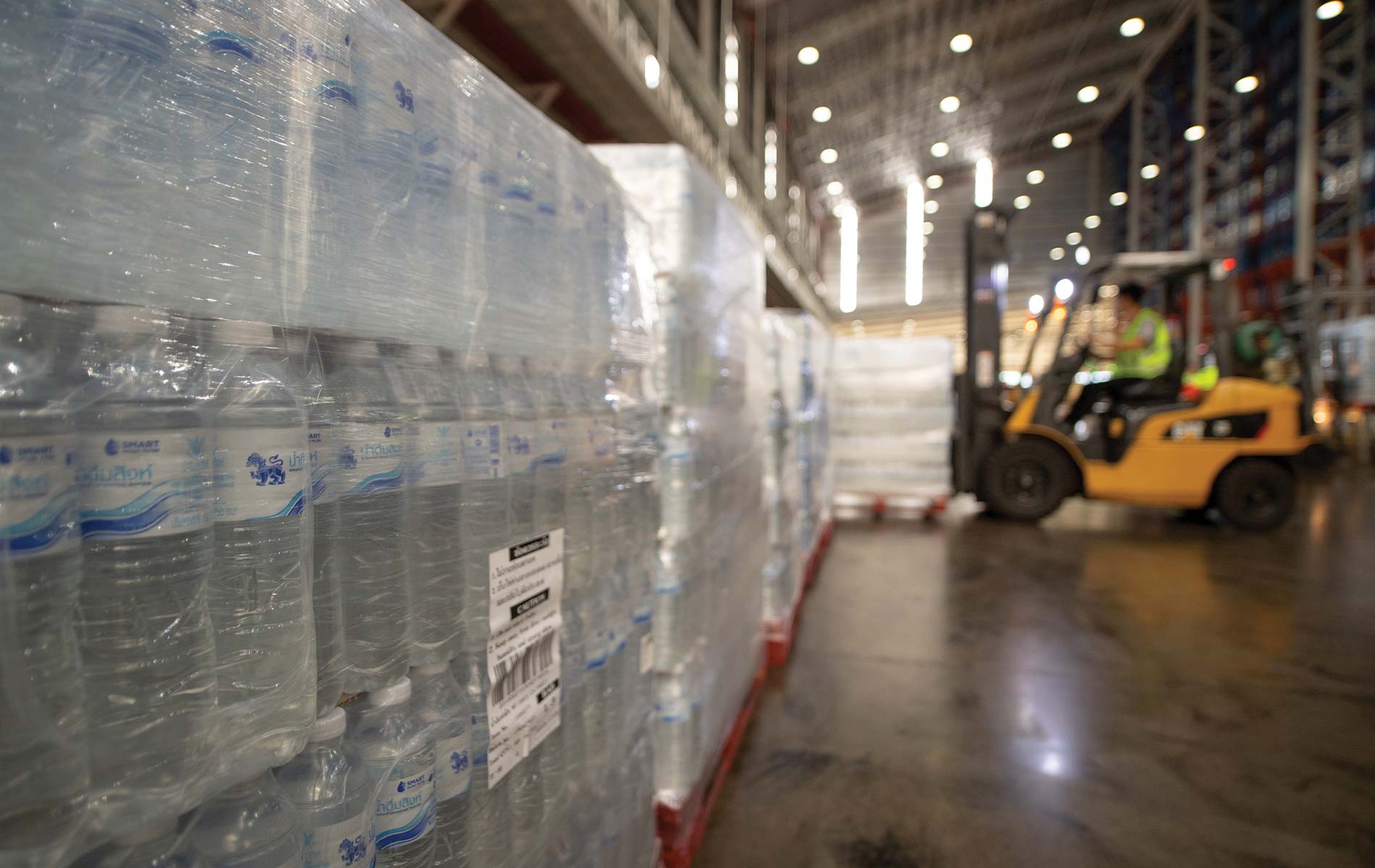 Back in Thailand, our joint venture with Boon Rawd Brewery — Bevchain Logistics, continues to flourish.
Our team has been working tirelessly to build on a proactive safety culture and induct employees in Linfox policies and procedures, including personal
protective equipment, load restraint and incident investigation to name a few.
We also have several projects underway to minimise costs and drive efficiency. A recent review of the material handling exchange across our warehouse network has delivered savings of up to 15 per cent.
Another project to optimise our network has delivered improved routing, more direct-to-customer dispatch from the factory, and significantly lower fixed costs for our customers.
We also look forward to reaping the benefits of our new transport management system which will enable greater volume visibility, improve scheduling and ensure we get the most out of our assets.
These important upgrades, while incremental, provide a strong base for us to expand our service offering and attract new customers seeking to grow and expand their product range.
As many of our readers based in Asia will know, the Songkran festival is Thailand's most famous mass celebration with seemingly the entire country welcoming in the New Year.
It's a time of joy and celebration for the Thai people. Demand for our customers' products, particularly food and beverages, peaks, putting pressure on already congested roads as city dwellers return to their home provinces to celebrate with their families.
Unfortunately, this pressure on the roads means that the five-day holiday period is also a time when road fatalities spike.
To ensure safety remains front of mind in the busy period, LIG runs the Songkran Safety Campaign in the lead up to the festivities.
The campaign focuses on fatigue management, personal responsibility, road user awareness, and scheduling for safety.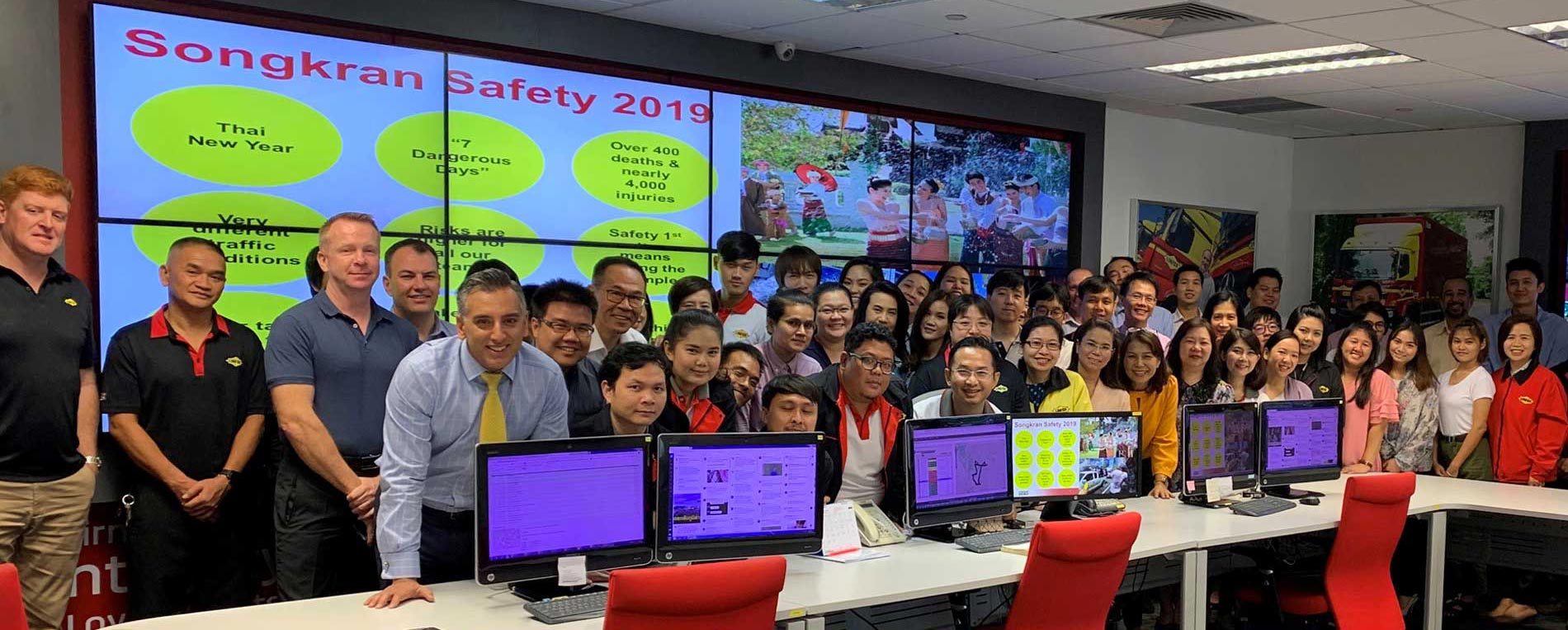 The Songkran Safety Campaign kicks off in Thailand
Finally, congratulations to our Regional Project Manager, Ryan Pond who received this year's Chairman's Award. 
Ryan was instrumental in managing the design and construction of the Linfox-owned warehouse for Unilever in Hanoi.
This new 60,000 square metre facility was delivered on time and within budget and is a credit to our business in Asia. The team looks forward to bringing more of these opportunities to fruition.
Greg Thomas
Linfox International Group CEO