Investing in the Sunshine State and beyond
We have continued our investment in the Sunshine State, since acquiring Aurizon's Queensland Intermodal Business, with the purchase of land in Willawong, Brisbane, for a planned multi-user distribution centre.
Set in the heart of Queensland's south-east growth corridor, this nine-hectare site is conveniently located near major highways and the Acacia Ridge Intermodal Terminal.
Peter Fox
Executive Chairman
Customers will benefit from 50 per cent more warehousing space, their own offices, high-security warehousing capabilities, and five different temperature-controlled zones to manage a range of goods from personal health products to medicines, food and beverages.
Sustainable design has been front of mind, with solar-power generation, smart LED lighting and water-capture facilities earning the design a five-star Green Star rating. We look forward to introducing our Queensland customers to the facility when it is completed.
The Willawong site,16 kilometres south of Brisbane, is located near the Acacia Ridge Intermodal Terminal.
An artist's impression of the new distribution centre in Willawong, Queensland.
Continuing our growth in the Sunshine State, BevChain has secured a partnership with Carlton & United Breweries (CUB) to provide warehousing and metropolitan transport to its large customer network in Brisbane. The partnership complements BevChain's existing CUB network in New South Wales and Victoria and expands the BevChain family in Australia and New Zealand to more than 800 people.
CUB and Linfox have a deep history extending back to 1968 and we are delighted they have chosen to continue our relationship through our BevChain team.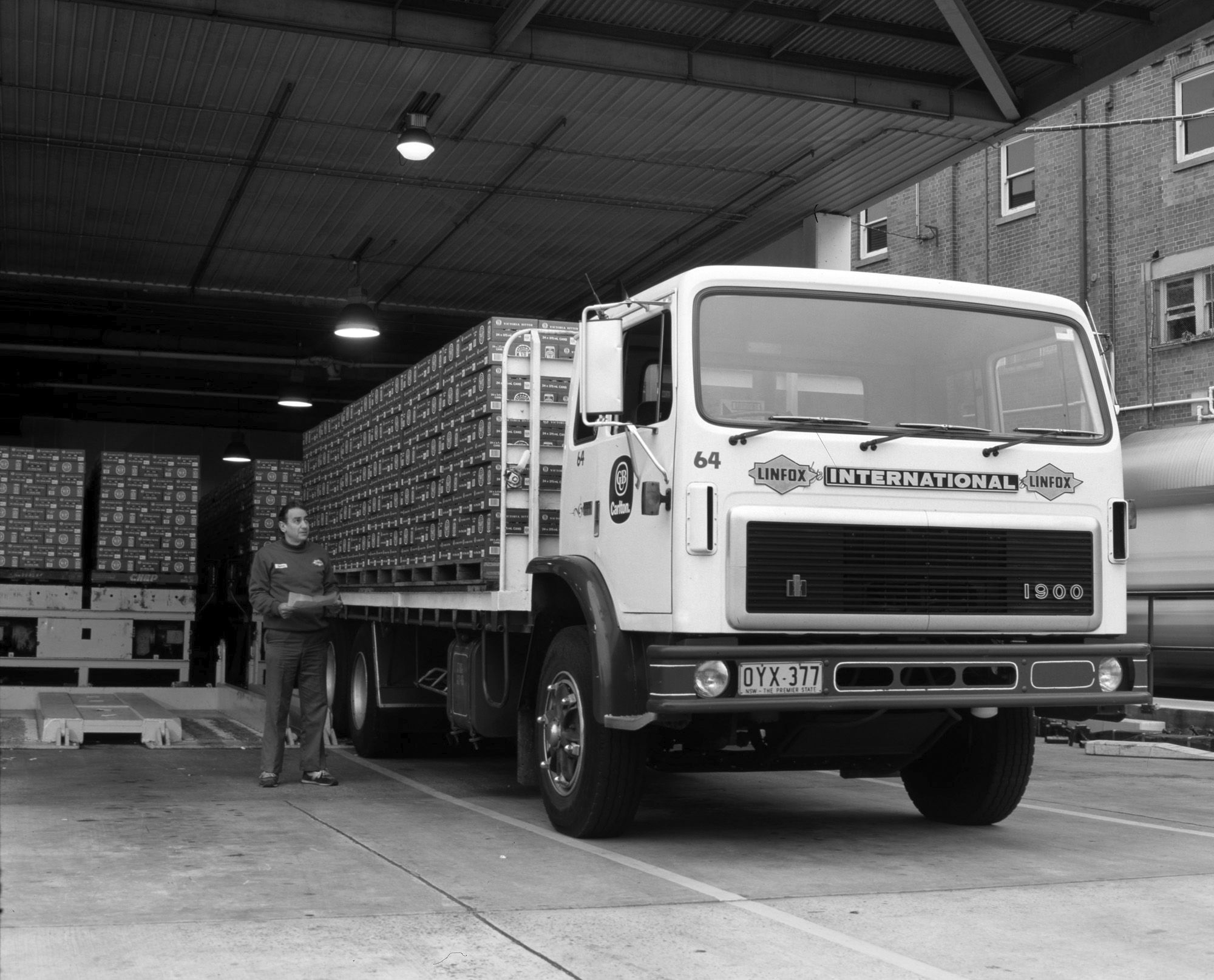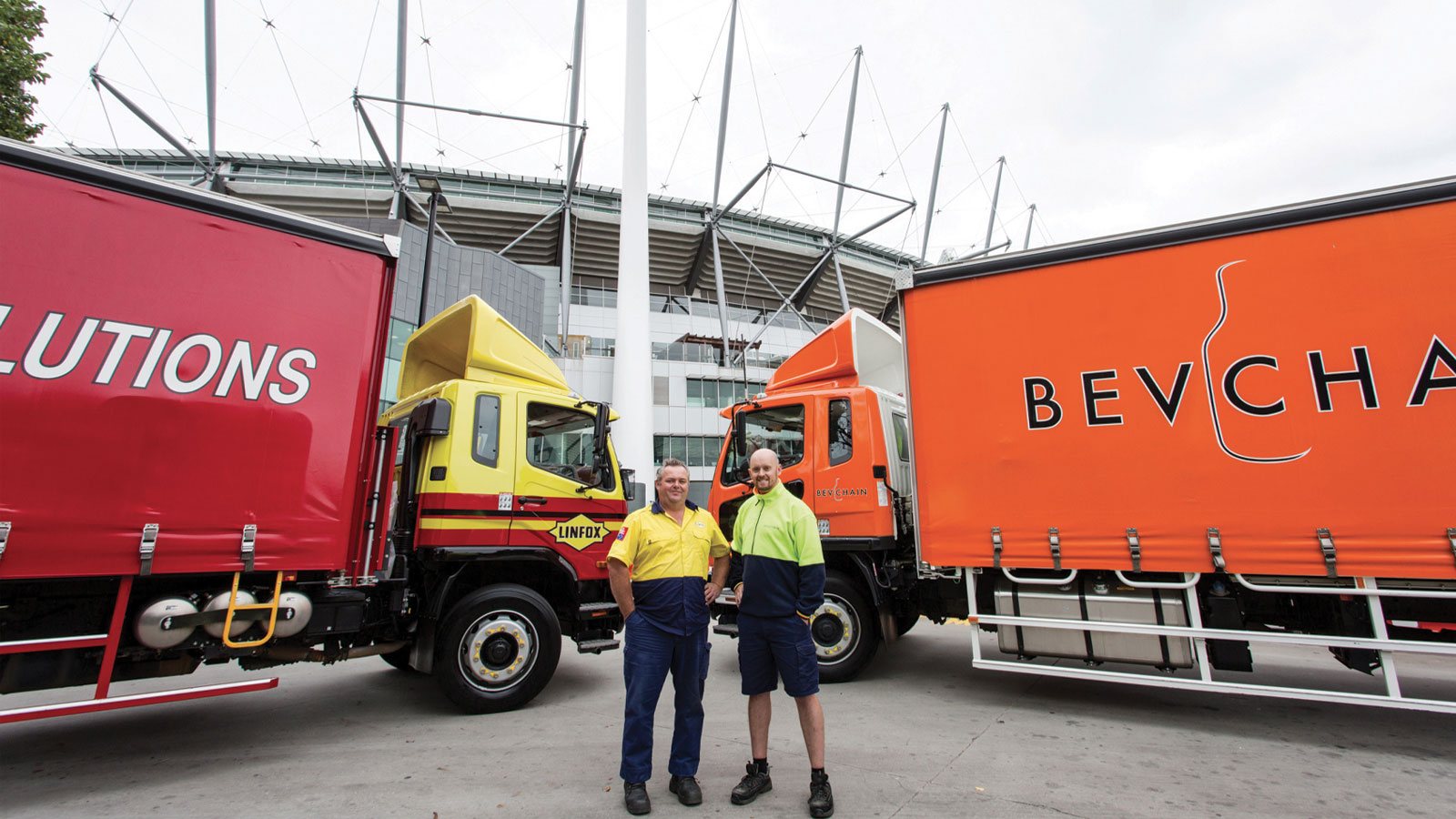 Since Linfox's full acquisition of BevChain in 2017, the business has become the solution of choice for the beverage industry, today becoming an integral partner of the top two brewers and two largest liquor retailers in Australia.
This expansion of our Brisbane network, along with the opening of our new Intermodal offering in north Queensland, broadens the possibilities for customers to extend their reach in north Queensland and beyond.
Linfox has always invested in fleet to meet the requirements and challenges of our customers. This year, we welcome 25 custom-built coal haulage vehicles - the first of their kind in Australia.
Linfox commissioned the vehicles for our new partnership with South32 to haul coal and coal-related products for the company's Illawarra metallurgical coal operations.
The vehicles will significantly improve safety outcomes and reduce vehicle movements on local roads by up to 25 per cent, improving local traffic flow and increasing efficiency for the customer.
To navigate the steep terrain unique to the region, the vehicles have also been fitted with smart electronics and crawler transmissions.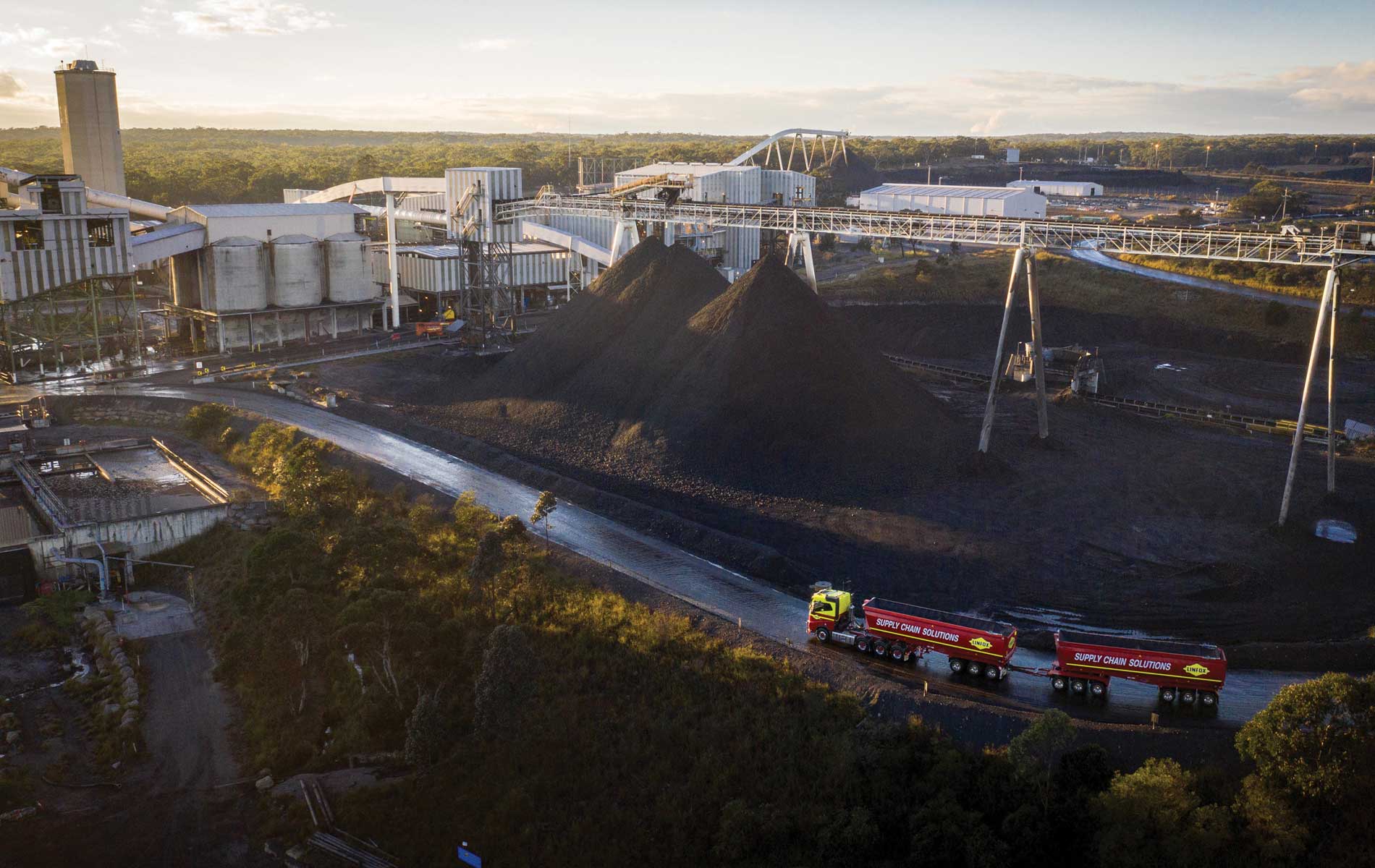 It's yet another example of how we are willing to invest in our partnerships. 
We continue to invest in new technologies to support our strategy for growth and deliver mutually-beneficial efficiencies and cost savings.
Last year we began rolling out a platform to unify our transport management systems across Australia.
I am pleased to report that we have successfully installed our next generation FoxTrax incab technology in our entire Australian fleet, enabling our employees and subcontractor drivers to better manage their fatigue, fit for duty requirements and pre-start checklists.
We've recently begun stage two of the roll out to further automate previously manual processes. This technology is being trialled at a large Victorian customer site and will deliver real-time track and trace, improved load planning and optimisation, and customised alerting tools to name a few.
We look forward to all our customers discovering the benefits of this new technology and invite you to reach out to your relevant teams for further information.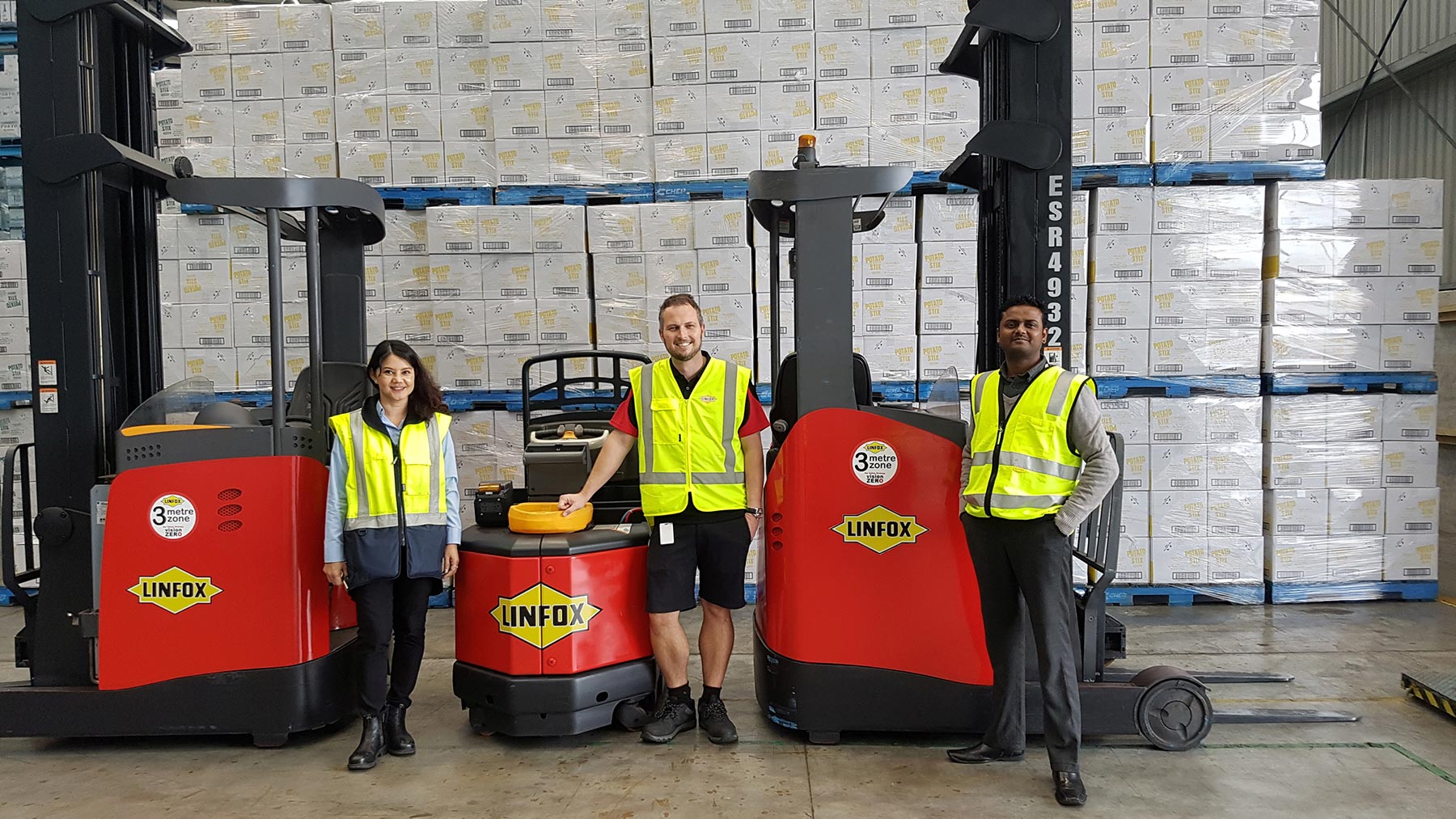 Linfox team members inside the former Kuehne + Nagel warehouse.
We have also invested in our operations in New Zealand, recently acquiring Kuehne + Nagel's Ambient Contract Logistics Business. The arrangement will see Linfox's ambient capacity in Auckland expand by 7,500 square metres.
Our customers will benefit from increased service capability and national footprint as well as a further integration of our warehousing and transport solutions.
The acquisition supports our strategic goal of enhancing New Zealand's FMCG capabilities and offering more flexible services for our customers, from small-case pick all the way through to full-pallet pick.
I am also pleased to announce that Linfox has recently expanded our partnership with Woolworths in Victoria. This work includes temperature- controlled deliveries of chilled and frozen products, as well as meats, poultry and fresh to more than 160 Woolworths stores across Victoria.
This strategically important partnership expansion reaffirms our position as the preferred supply chain partner to the retail industry.
Peter Fox
Executive Chairman