Stepping up to the plate
Partnering with customers to achieve their strategic goals
Photo and video credit: Woodside Energy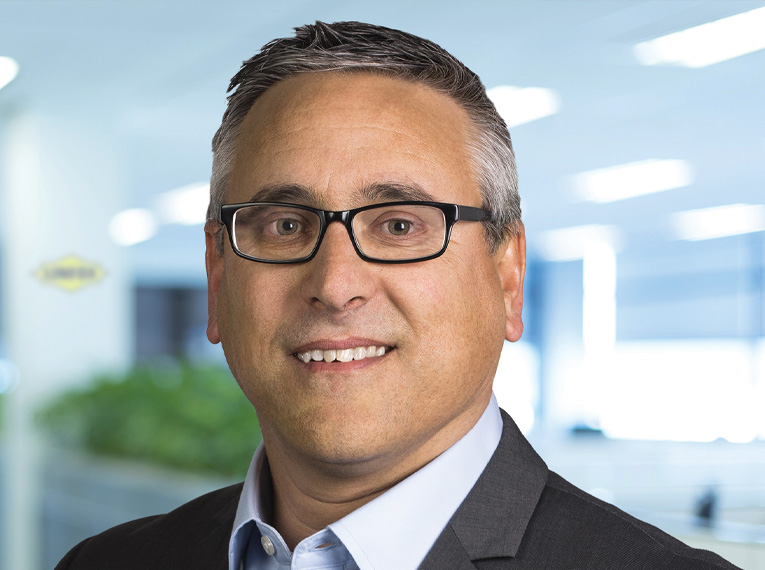 Mark Mazurek
CEO Linfox Logistics Australia 
and New Zealand

Linfox has a long history of supporting communities facing natural disasters. This year, the Townsville floods — a one in 500-year event — displaced thousands of people and damaged almost 3,300 properties.
The disaster coincided with the go-live of Linfox's new intermodal logistics network following our acquisition of Aurizon's Queensland Intermodal Business on 1 February.
Despite the enormous challenges, our team rose to the occasion, establishing an event control room at our Acacia Ridge Intermodal Terminal and using multiple modes of transport to bypass flood-affected areas and replenish supermarkets and convenience stores.
We also partnered with charities and government agencies to provide in-kind logistics support to locals and businesses impacted by the floods.
As well as rising to challenges like the one Townsville faced, we are also committed to partnering with our customers to achieve their strategic goals. We recently demonstrated this commitment by supporting Woolworths' transition to its new automated distribution centre in Victoria to enable its 'Simpler for Stores' philosophy.
The new Woolworths MSRDC in Lyndhurst, Victoria.
Our teams are working closely with Woolworths to support them in the transition while continuing to deliver on time, in full and without errors.
The distribution centre is the largest and most technologically advanced in the southern hemisphere and we are proud to partner with a leader in automated grocery distribution.
As you know, our commitment to Vision Zero means that we always strive to be safer. I'm pleased to report that our rolling 12-month total recordable injury frequency rate (TRIFR) continues to fall, bringing us closer to our single digit target.
While this is welcome news, we don't use a positive month, quarter or year as an excuse to rest on our laurels.
Striving for Vision Zero means that we celebrate our progress but continue to look for new ways to improve.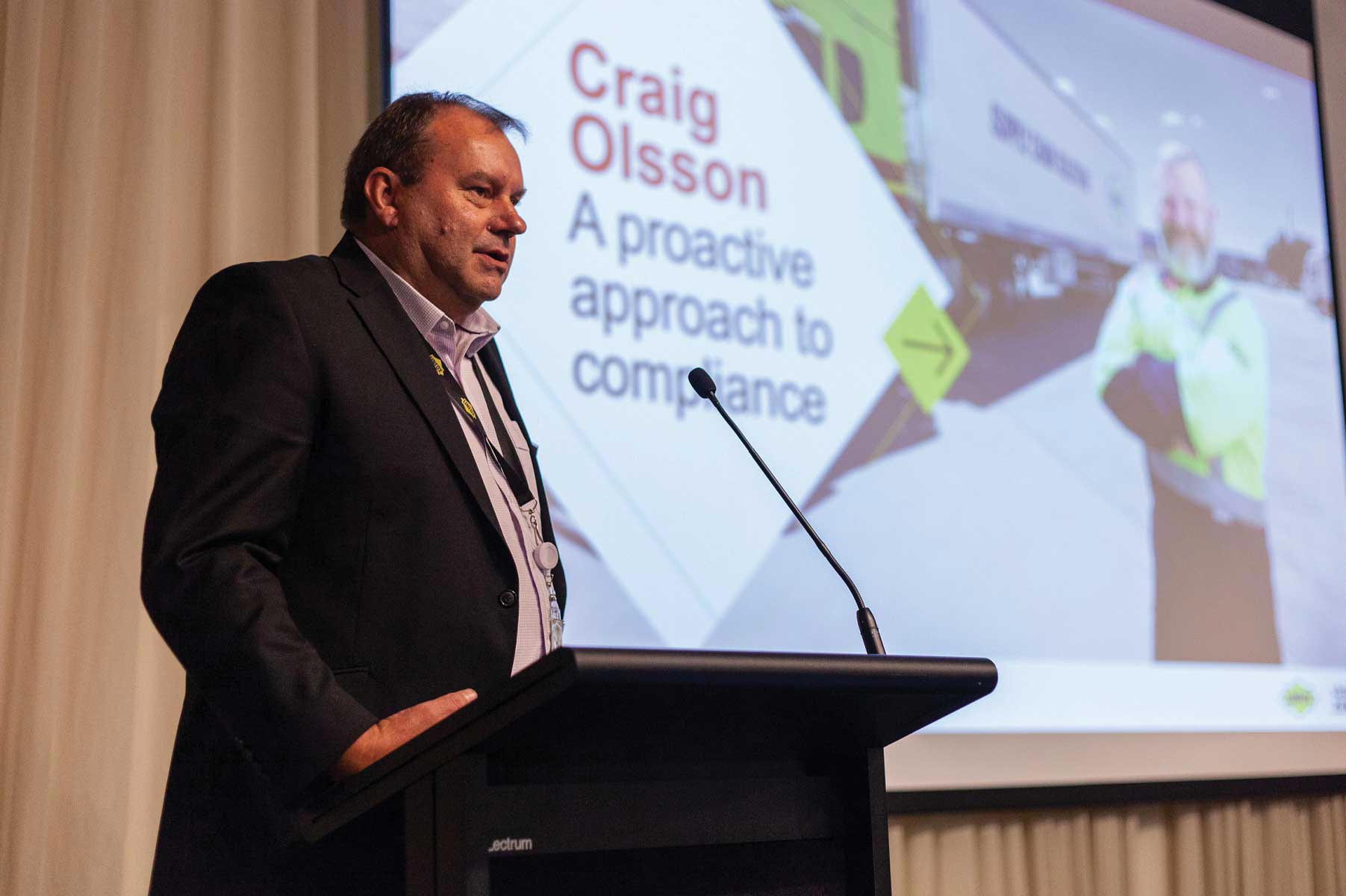 Also in safety news, Linfox has been partnering with industry bodies and regulators to help our customers better understand their obligations under Chain of Responsibility (CoR) laws, hosting several CoR briefings across Australia in recent months.
Road safety is a collaborative effort. We must work together to ensure all partners in the supply chain take responsibility for the safety of their transport activities.
As industry professionals will know, skilled heavy vehicle drivers continue to be highly sought after as the demand for freight transport increases, driven by unprecedented population growth, increased demand from Asia and changes in e-commerce and consumer behaviour.
The Linfox Female Driver program is one of the ways we're addressing this demand, working closely with our partner Australia Post to attract women to our industry.
Recently, our second intake of program participants graduated, bringing us even closer to our target of an eight per cent increase in female driver participation by the end of 2022.
We're excited by the success of this program, which supports diversity and grows the pool of highly skilled heavy vehicle drivers.
Finally, I would like to welcome new customers Woodside and EDL to the Linfox family and acknowledge exciting partnership extensions with South32 and Cement Australia in the resources sector and Petbarn in the FMCG sector.
I would also like to welcome new customers joining us as part of our acquisition of Kuehne + Nagel's Ambient Contract Logistics Business in New Zealand. We will continue to invest in New Zealand to increase our capability and build on our success.
I look forward to showcasing this and other exciting partnerships in the next edition.
Mark Mazurek
CEO Linfox Logistics Australia and New Zealand