Introducing: Doug Fryer
President Government and Defence, Linfox
After three decades of service with Victoria Police, most recently serving as Assistant Commissioner in charge of Road Policing, Doug brings a wealth of knowledge and experience to deliver optimal outcomes for customers and the business.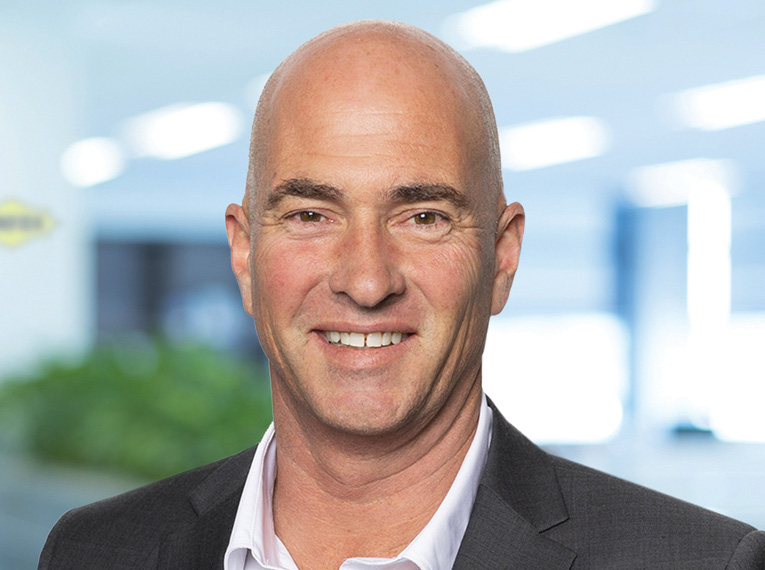 Doug Fryer,
President Government and Defence, Linfox
For Doug Fryer, Linfox's new President Government and Defence, Linfox's safety culture was the greatest standout since joining the business in July this year.
"The focus on hazard reporting is something I've never seen before in 33 years of policing," said Doug. "I get notified of every reported hazard, whether it's a lightbulb not working in the toilets or a broom in the hallway or a spot of water on the floor. This is key to improving safety in the workplace because if our people are not reporting it than they're not thinking about it."
Doug says he has a fantastic team who steadfastly focus on delivering sophisticated supply chain solutions to improve operational efficiencies for Linfox's Government and Defence partners.
"For government agencies with significant logistical activity, working with a trusted industry partner like Linfox can ensure efficiencies are identified and delivered and best practice standards around warehousing governance and accountability are maintained," said Doug. "It's a smart way to do business and ensures these functions do not take away from the agency's core operational focus."
Doug says the strong relationship between Linfox and its Government and Defence partners means that opportunities can be optimised, and any challenge navigated together. He says this is particularly important in the climate where Australia's increased focus is the nation's protection and counter terrorism.
"Our relationship has matured over the years and is incredibly robust, allowing us to navigate any challenge that comes our way," said Doug. "If the alert levels ramp up within Australia, we ramp up. The structures we have in place are agile and nimble and if Defence's requirements change, we can move quickly and meet that need."