Investments drive us forward
The story of Linfox is one of growth
Peter Fox
Executive Chairman
We have always invested strategically and with great care. This year we have realised a number of strategies in our Asia, Australia and New Zealand businesses.
The acquisition of Aurizon's Queensland Intermodal business in Australia is exciting. It will strengthen our network and increase competition in the Queensland logistics market. We understand the strategic importance of this region to our customers and its exposure to the benefits of inland rail. For Linfox, this deal has been 20 years in the making and we know it will unlock significant value for our current and future customers.
Another significant investment has been our new joint venture between the Linfox International Group and Boon Rawd Brewery. This partnership saw the newly formed BevChain Logistics become the exclusive provider of logistics services to Boon Rawd's beverages business in Thailand. The partnership was launched at a ceremony with both the Fox and Bhirom-Bakhdi families and reflects a strong investment commitment from Linfox in Thailand and emerging markets in Asia.
We have also invested in technology and our fleet, purchasing new Scania and Volvo Euro 6 prime movers with the latest technologies to enhance safety and sustainability.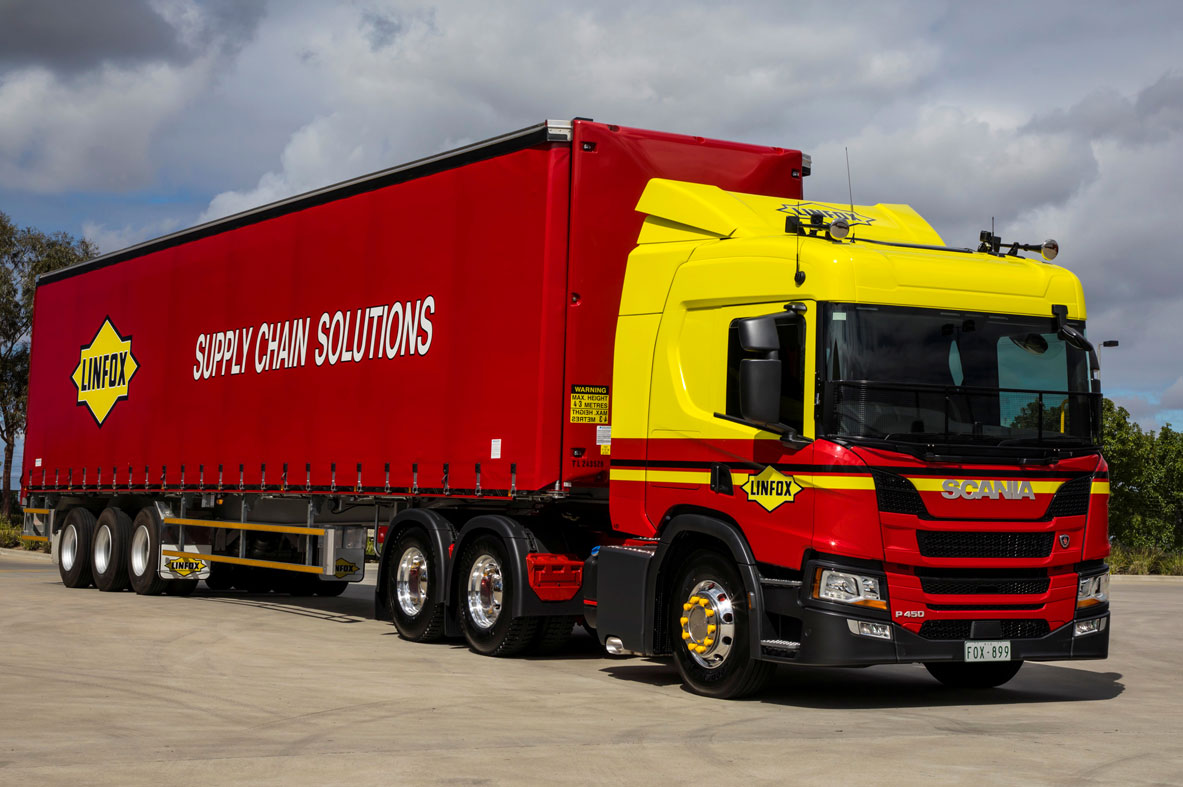 I recently visited our state-of-the-art operations centre in Bangkok with my father, Lindsay and daughter, Coco. The 24-hour facility monitors and provides essential coordination to enhance the visibility and agility of fleet movements, streamline customer supply chains and optimise costs. It features sophisticated solutions to enhance safety and security, monitor driver behaviour, ensure compliance and fulfil customer requirements.
We are building new warehouses across the region and are on track to complete the construction of a purpose-built 60,000 square metre shared facility in Hanoi, North Vietnam for Unilever. The facility will be finished by the end of 2018 with operations commencing on 1st of April 2019.
Our investments in the community continue with the Fox family proud to have supported the logistics for the Invictus Games in Australia in October. Wounded, injured and ill active service members and veterans from 18 nations competed in 13 sports.
We are proud to support the Invictus Games which continues a tradition of supporting significant national and international events, including the Olympics and the Australian Formula One Grand Prix.
Linfox is investing for growth, with better technology, greater fleet coordination, real-time monitoring and modern facilities. In doing so, we are positioning ourselves to deliver more efficient and safer logistics for our society and our customers.
Peter Fox
Executive Chairman